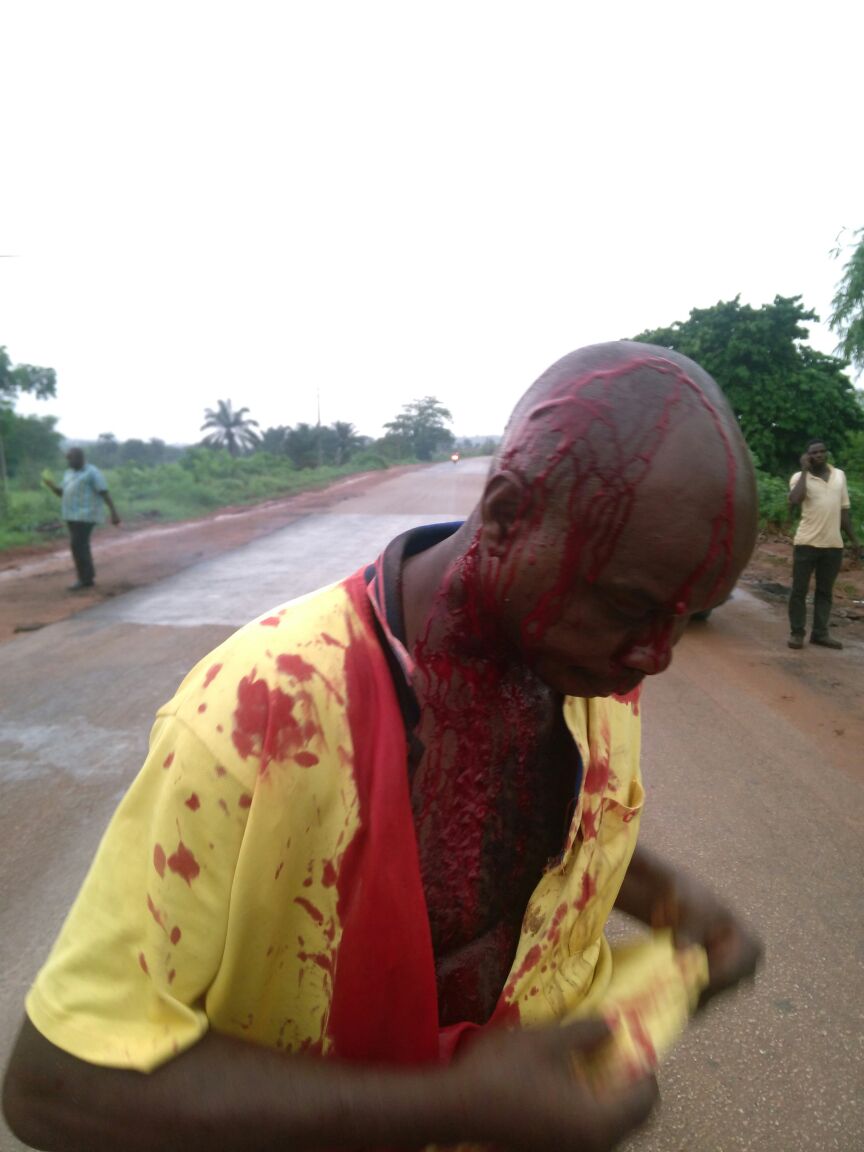 It was during the weekend when I went out for morning jogging (around
6am
– exactly one hour before sun-up), as I ambled down the streets, I sighted panoply of women and children in front of some body's house. I was as curious as what would have brought out an army of women and their children in that early morning.
As I moved down to inquire, I was overwhelmed by their numbers which I roughly put at 3000 and more were even trouping.  I was told it is the Hon. Member's house and they are all waiting for him to give them money, as he always does every weekend. As I moved forth and back listening to commentaries about the man from these (his) panhandlers, I was not only flabbergasted but I was further thrown into a self-frenzy of confusion and bewilderment. The said man is newly elected member of House of Representatives and since when he was elected, every weekend he distributes five hundred naira to each and every person that comes to collect. He is the latest man in town. His house is like a mini weekly market place where I saw food sellers, beverages sellers, tomato sellers and fruits sellers whose market activities all depend on the money this Hon. Member gives to these women. In other word, these sellers come to the front of his house with their goods only on weekends if and when he is around because they relied on those people he shares the money to buy their goods.
When I interviewed one of the women she told me that she spent 200 naira transport for coming to collect 500 naira and last week was a bad week for her because when she came, the Hon. Member was not in town. This means she gambled out 400 naira to get 500 naira.  This is better imagined.
Just fortnight ago this man gave out about 100 motorcycles to people. One will wonder if that is what he is being elected to do.  But surprisingly in the House Chamber he belongs to those "I support the motion" club, who as far I know he never utter a word since when he went to the House.
That notwithstanding, there is no any known Constituency office of this man which is part of his legislative functions. But to the people of his constituency that is needless as far as his philanthropy will continues. But when I moved round I noticed the road that link to his house is not only un-tarred but also dusty and musty. In fact when I learnt that his entire neighborhood is suffering from black-out due to lack of Transformer, I then considered this his benevolence as a mere cosmetic.
However, from another strand of perspective, seeing those women and children in that early morning, defying the torments of harmattan breeze, some coming even from 20 kilometers afar with much uncertainty of getting it or not; it has reinforces the constant narrative of "Incidence of Poverty in the North". But can we attribute this to poverty? I don't believe it. This, to me is one of the examples of those fatalistic attitudes of some of our people who condemned themselves into perpetual penury. They believed that they were born to beg, that, it is their fate to beg for sustenance. As Sanusi Lamido Sanusi was wont of saying thus "Still others simply find it easier to beg from those who work for their earnings than to work. Their personal dignity, which apparently has no value, is sold for the pittance they collect …." (2002)
And this scenario also lend credence about the extent of indolence of the husbands of these women who, while their wives went out to get a mere pittance at that early hours, the husbands are there at home shamelessly laying on their beds snoring and farting out the valued time.
So also despite the fact that National Institutes of Legislative Studies (NILS) and other consciousness-raising group are trying in enlightenment, but still there is an apparent lack of political conscietization by both the elected member and his electorates to the effect that none of them knows the difference between electoral rights and electoral privileges. Perhaps that is why the man deems it fit not build a constituency office, and also his people feel it is hundred percent ok for them not have it.
   And more damming is the fact that this man and his likes are better in warming their sits than contributing to the floor of the chamber. One will utterly wonder how and why these sorts of people found their ways into that chamber.
Mukhtar Garba Maigamo,
A Public Commentator is with Unity Bank Plc.  08066792996