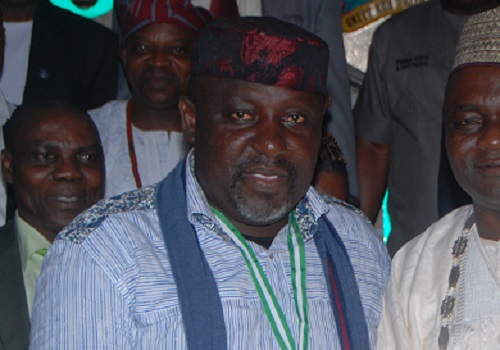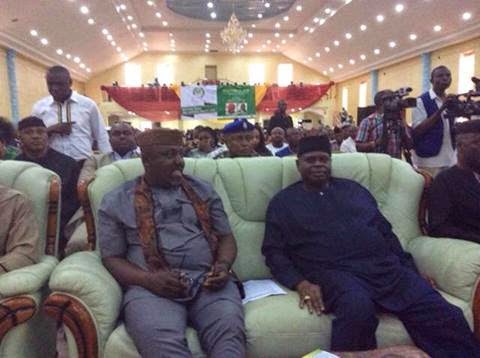 Imo State Government House, Owerri
Press Release
We have read with concern the banner headline of the LEADER Newspaper, of Sunday, March 8, 2015 titled "Imo Government Plans Another BORROWING," and we have decided to react to that story because of the respect and regard we have for the tabloid because of what the newspaper represents in the state.
In the story the LEADER reported as follows "Just 20 days to the general elections, the beleaguered Imo Government seriously set for a last minute borrowing ostensibly to finance some remaining projects.  Observers say this is time, that the state Governor wants to use the money for his re-election campaign."
In the paragraph we quoted, the medium said, Imo Government "seems" set for a last minute borrowing, which means there is no concrete action yet to that effect.  That contradicts the headline which says the government "plans" to borrow.  That is to say,  the government "seems" and "plans" are two different claims.
However, we had gone through the story to see if the newspaper quoted any "quotable" or reliable source that gave them the information, and we saw none.  The best the medium did was to say, "sources close to  Douglas House reliably informed the LEADER that Governor Okorocha was warming up to approach the House of Assembly for a whopping sum close to N6 Billion to enable him complete the projects."
As a matter of fact sources close to Douglas House which the newspaper quoted couldn't have reliably informed the LEADER on an issue that does not exist because any claim that has "seems" attached to it is a speculation.
In other words what the LEADER wrote was speculation which is always at variance with the reality on ground.  And since the LEADER could not say the particulars of the planned borrowing, by mentioning the bank involved and whether the Assembly has got any correspondence from the government on that,  we then say that the report was part of the falsehood being marketed by those too desperate to come back to power in the state and they saw a willing buyer of the falsehood in the LEADER.
We regret the report especially when the LEADER is the one that carried it and we want to add that the LEADER should please resist further temptation of helping the opponents of the government in marketing their lies against the government.
The report was totally false and we believe it was done in bad faith.  And we wish that the management of the LEADER would also give our reaction the kind of prominence they gave to the false claim.
We want to also appeal to the management of LEADER to stop giving the impression that it is totally against the state government and Governor Okorocha when we know they cannot do that because there is no reason for such things.
Sam Onwuemeodo
Senior Special Asst. to the Governor on Media