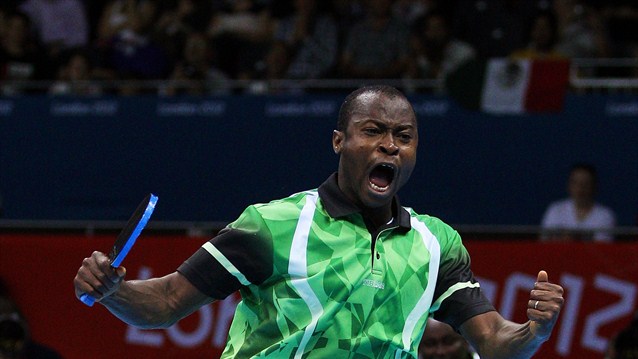 Egypt's Shady Magdy defeated Nigeria's Onaolapo Ojo by three sets to two  to emerge the winner of the men's  U-21  International Table Tennis Federation (ITTF) World Tour tagged "Lagos Open".
Devastated Ojo, who was the defending champion, said that it was sad to lose the title which he had hoped to hold on to.
"I was leading by 2-0 and all of a sudden everything changed and he over-powered me.
"Lesson is learnt and I would go back to work on my mistakes," he said.
The News Agency of Nigeria (NAN) reports that the women's category was an Egptian affair where the defending champion, Dina Meshref  defeated  Yousra Helmy by 11-7, 13-11, 11-8 to win in three straight sets.
Meshref said she was happy and proud to retain her tittle.
The number one seeded  player said her game plan while coming to Nigeria was to get acquainted with the weather first.
"Inside the hall I was determined to be focused and play well ignoring the chanting and noise coming from the spectators.
"I was not worried of any player because they are players I meet constantly in competitions and we challenge ourselves," she said.
The competition, which  served off on March 10 and will end on March 14, is holding  at the Molade Okoya-Thomas Indoor Sports Hall of the Teslim Balogun stadium, Lagos.
A total of 81 players from 11 countries are participating
This is the third year Nigeria is hosting the competiton which has a total prize money of 46,000 dollars.