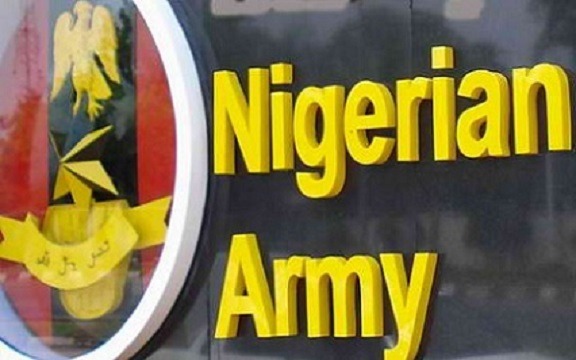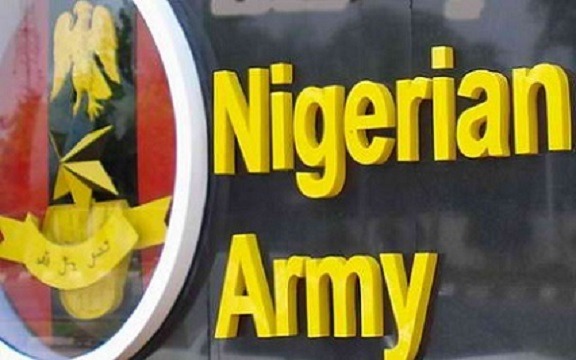 The Nigerian Army on Tuesday said it was not aware of any plan for an interim government in the country.
This information is contained in a statement issued in Abuja by the Acting Director of Army Public Relations, Col. Sani Usman.
The statement said "the attention of the Army had been drawn to unsubstantiated allegations being circulated particularly in the social media about the Nigerian Army and the Chief of Army Staff.''
It said that any discerning mind would notice that these false and baseless allegations were calculated attempts by unpatriotic elements to divide the Nigerian Army.
"The latest claim is that the Chief of Army Staff (COAs) is preparing to assume the leadership of this country through an interim government should the opposition party wins the 2015 general elections.
"This is dangerous, condemnable and a great disservice, given the tremendous sacrifices of the army in support of democracy in our nation.
"This is a deliberate attempt to erode public confidence and trust in the army and will not be tolerated. The masterminds of these campaigns of calumny are advised to desist from their nefarious activities forthwith.''
Similarly, a letter purportedly written by "Concerned Officers and Soldiers of Operation Zaman Lafiya'' on social media stated that "this is a rehash of the same issues peddled by writers of a similar petition written last year using the stolen identity of a serving military officer.''
The statement noted that another online medium claimed that two serving Major Generals of the Army had tendered letter of resignation over alleged disagreement with the COAs during a meeting.
It said the medium neither mentioned the names of the senior officers concerned nor the time and place of the alleged meeting with the COAs.
The statement added that for the avoidance of doubt, there had been no resignation whatsoever in the army on account of disagreement with the Chief of Army Staff.
"It must be stated categorically that the army is apolitical. In the same vein, it does not tolerate any of its officers or soldiers being involved in political matters.
"In this regard, it is recalled that the COAs, while addressing the passing out parade of 71 Regular Recruits Intake at Depot Nigerian Army Zaria, recently, reiterated this.
"As you all are aware, this is an election year. I therefore urge you to read and understand the code of conduct for military personnel during elections.
"You must remain apolitical at all times and in all situations. You must also see yourselves as ambassadors of the Nigerian Army and project the image of the service positively at all times.
"To achieve this, you are expected to discharge your duties diligently, professionally and patriotically.''
The statement said it was pertinent to restate the fact that the army remained committed and loyal to the Constitution of the Federal Republic of Nigeria and the President, who is the Commander-in-Chief.
It said that army is conscious and committed to its subordination to constituted civil authorities.
It added that "politicians and their agents and agencies should please desist from attempts to drag the army into their political issues.''