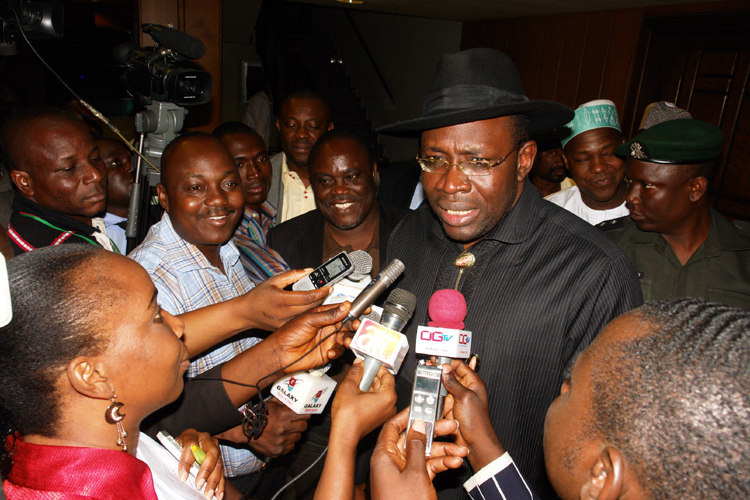 10 out of the 24 members of the Bayelsa State House of Assembly have been re-elected for another term of four years at the end of the ruling People's Democratic Party, (PDP) State congresses held nationwide on Saturday.
The returnees, as contained in a result sheet signed by the Party's Electoral Committee, Hon. Yusuf Hamisu Abubakar and made available to the newsmen by the Party's State Publicity Secretary are: Hon. Omonibeke Kemelayefa, (Ekeremor 2), Hon. Emelah Gentle, (Yenagoa 3), Hon. Akpe Peter Pereotubo, (Sagbama 1), Hon. Tonye Isenah, (Kolokuma/Opokuma 1), Hon. Monday Buboy E. Obolo, (Southern Ijaw 2) and Hon. Baraladei Igali, (Southern Ijaw 3).
Others are; Rt Hon. Konbowei F. Benson, (Southern Ijaw 4), Hon. Victor, O. Sam Ateki, (Brass 1), Hon. Ingobere Abraham, (Brass 3) and Hon. Obiene Iniyobiyo N, (Nembe 3).
Aside the returnees, 14 fresh lawmakers were elected, thereby increasing the list to 24 members. The new lawmakers are; Ingo Iwowari, (Nembe 2), Ebi Ben Ololo, (Nembe 1), Obed Andi, (Brass), Kate Owoko, (Southern Ijaw 1), Hon. Joshua Ebikeme Ongore, (Kolokuma/opokuma 2), Hon. Salo Adikuma, (Sagbama 3), Col. Bernard Kenebai, (Sagbama 2), and Hon. Naomi B. Ogoli, (Ogbia 3).
The list include; Dr. Anapurere M. Awoli, (Ogbia 2), Chief Mitema Obordor, (Ogbia 1), Obiyai Ebiuwou, (Yenagoa 2), Dr. Parkinson Markmanuel, (Yenagoa 1), Michael P. Ogbere , (Ekeremor 3) and Ball Oyarede, (Ekeremor 1).
In his remarks, the Chairman of the Electoral Committee, Hon. Abubakar, described the primaries as most peaceful, transparent, fair and conducted in accordance with the constitution and guidelines of the party.