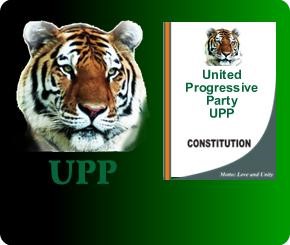 "It is the duty of every citizen, according to his best capacities,
to give validity to his convictions in political affairs" – Albert Einstein
In March of 2014, I attended a consequential international colloquium held at the Igbozurume Center in Enugu, which had the rather curious title of "The Igbo Question in Nigeria." I was scheduled to make and I had prepared two presentations at the gathering: "Swimming back ashore: The Diaspora and the transformation of the Igbo Commonwealth," and "Paint me a picture: The Igbo in the global media." Coordinated by that celebrated and conscious philosopher, Professor Uzodinma Nwala, Ndi-Igbo gathered from all over the nation and from abroad to make presentations, hear one another out, and reach resolutions that were subsequently published as a communiqué. The fact that all the governors of the East, except Rochas Okoroacha of Imo State, stayed away from the event, spoke to its independence and perhaps its potency.  The convening entity has since metamorphosed into Alaigbo Development Foundation (ADF), which is now seeking formal registration in Nigeria.
This piece is not about the ADF – that will come later. The urgency of now amidst Boko Haram, skirmishes between farmers and roving cattle husbandries for use of scarce grazing lands, millions of unemployed youth that are getting more restless and more desperate, child mortality rate that is embarrassing for the world's citadel of Black civilization, the systematic, deliberate and long-sustained destruction of public education through corruption and ill-intended policies on one hand, and pseudo-religious violence on another, and the looming all-important general elections scheduled for 2015 demand that I write about one young man and one particular presentation made at the colloquium. The presentation was titled "The role of party system in the resolution of the Igbo question in Nigeria." It was written and presented by Oje-Ozi Chekwas Okorie.
I met Maazi Okorie for the first time in Houston, Texas, at the 2002 convention of the World Igbo Congress (WIC). He had come as the chairman of a political party named APGA (All Progressives Grand Alliance), a party that at the time purported to be Igbo-centered and Igbo-controlled. One statement he made as part of his speech at the convention still rings loud in my ears: "Igbo politicians na akwuari di ka aturu na enweighi onye nche." He announced that the APGA was ready to field a credible Igbo man or woman for the presidential elections of Nigeria in 2003. In this light, APGA sought to position itself in the East as the Alliance for Democracy (AD) which later became Action Congress of Nigeria (ACN) did in the West, and as the All Peoples Party (APP) which later became the All Nigerian Peoples Party (ANPP) did in parts of the North.
The fact that I did not take Okorie seriously in 2002 was grounded in my abiding belief that we are all African people and that the less we emphasized ethnicity the better for our polity. Therefore, the notion of an "Igbo party" or "party for Ndigbo" in a multi-ethnic country could not be ideal, so I reasoned. No less than the late Dim Emeka Odimegwu Ojukwu believed this as well in the 1980s, hence his foray into the National Party of Nigeria (NPN) in the Second Republic of Nigeria (among other reasons). Steeped in the ultimate redemptive action of Nigeria electing a president of Igbo heritage at the soonest point, I figured a more nationally spread party, such as the Peoples Democratic Party (PDP), would be the best vehicle for Ndi-Igbo in the current republic.
It's been 15 years since Nigeria returned to seeming democracy and so we now have 15 years of data and permutations to analyze. The pursuit of the ideal has essentially left the Igbo situation risible both in the present and immediate future picture (particularly as far as the Presidency is concerned). Not only do the Igbo not control any structure of any major party in Nigeria (and structures produce presidential nominees), the Igbo can hardly be said to have chosen any of their leaders without external manipulations in the past 15 years. The lesson, which Okorie says we should have long learned from the days of Nnamdi Azikiwe's Pan-African worldview, is that you must first control a political space before you can hoist your flag of an idealistic Nigeria or a nation state devoid of ethnic and religious balkanizations.
Now fast forward to the international colloquium at Enugu in 2014. In his presentation, Okorie took us through the political history of Nigeria and asserted that any lasting political gains (not political appointments) Ndi-Igbo had ever made in Nigeria came through the eventual control of a major political party. The control of a disciplined and people-oriented political party that gains power in at least all of the states within the Igbo geographical space (from Asaba to Port Harcourt, and from Enugu to Owerri) according to Okorie, was necessary for the Igbo to fully reassert themselves and protect their interests in Nigeria.
APGA, Okorie told us, pursued that mission with singular focus, up to fielding Ojukwu for President in 2003 while he (Okorie) remained as its national Chairman. It gained power in Anambra State with Peter Obi as the torch bearer and later in Imo State with Rochas Okorocha. Unfortunately, he said, APGA was hijacked and sold to those who do not necessarily wish Ndi-Igbo well (see his full presentation at  http://unitedprogressiveparty.org/bulletin.php?view=31).
The United Progressive Party (UPP), Okorie says, is founded to occupy a political space that APGA has betrayed.  With the Tiger's head as its symbol and "Love and Unity" as its motto, the UPP has begun appealing to all Nigerians, with a more immediate focus of acquiring the trust of Ndi-Igbo to hold and use power in their collective interest within the realities of a less-than-ideal inter-ethnic and intra-ethnic competition for political power.
Okorie's message in Enugu has for the first time caught a more than cursory attention on my part. We are now faced with two major parties in Nigeria – the ruling Peoples Democratic Party (PDP) and the emerging mega opposition All Progressives Congress (APC – an amalgamation of ANPP, ACN, CPC and Okorocha's enthusiasts in APGA). In light of Nigeria's storied tripod ethnic configuration, which has since 1999 been nudged towards a bipod at the expense of the Igbo, does the nation need a third major party anchored in the area from where the sun rises? And is the UPP that vehicle for that anchor? Okorie says "absolutely."
–
The writer, Dr. Ugorji Okechukwu Ugorji, is the Executive Director of African Writers Endowment, Inc. and publisher of Sungai Books, an international book imprint. He has published and/or edited over 100 books by African writers, leaders, and creative artists and authored seven books of his own. He is also the founder of Tall Drums, Inc. a public relations outfit that owns the television and documentary series also known as Tall Drums (see www.Talldrums.com). Considered a leading authority on the Nigerian Diaspora, Ugorji has consulted for various governments, including the Nigeria Presidency, and has served in various capacities within groups such as the American Society for Public Administration, Nigerian Peoples Forum-USA, Nigerians in Diaspora Organization, World Igbo Congress, Imo Peoples Forum, and the American Federation of Mbaise Associations. He is the Global Coordinator of Lean Forward Nigeria (see www.LeanForwardNigeria.com), an advocacy joint for equity, liberty and people-oriented leadership at all levels in Nigeria. He holds the Igbo traditional titles of Odoziobodo of Enyiogugu and Ide Mmuta of Lorji Nwekeukwu.