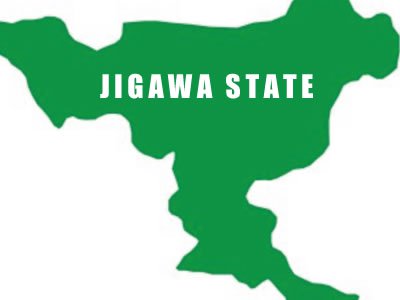 BY SULE TAHIR, DUTSE.
Result of the just concluded supplementary elections of the House of Rep Member of Gumel, Sule Tankarkar, Gagarawa and Maigatari LGA'S Federal Constituency has declared Hon. Sani Nazifi of the APC as winner with 49,893 votes beating his opponent, Ahmed Habu Gumel of the PDP who scored 46,531 votes.
Announcing the result in Gumel, the Returning officer of the Federal Rep. Supplementary Elections, Professor Ahmed Baita Garko announced that Hon Nazifi of the APC having satisfied with INEC requirement in meeting its electoral guidelines is hereby declared the winner of Gumel, SuleTankarkar, Gagarawa, and Maigatari Federal Constituency.
On Dutse local Government State House of Assembly supplementary elections, the result has showed Ishak Tasiu Soja as winner. Soja who polled 31,311 votes beating his rivals,
Umar Nura Isah of NNPP 792 votes, Adamu Alhaji Musa Zai of PDP who scored 28,656 votes, as announced by Professor Ahmed Shehu Kutama returning Officer for Dutse local Government State House of Assembly supplementary elections.
Also the Yankwashi Local Government State House of Assembly supplementary election Final results, has named Muhd Ado Zoto of the APC who scored 9,479 votes, as the winner, beating his rivals, Haruna Babangida Abubakar of the NNPP who scored 300.
Abdullahi Karkarna Musa of PDP who scored 5,606 votes. Muhd Ado Zoto of APC has been declared as the winner of the elections, as announced by the Returning Officer, of the Yankwashi LGA supplementary state assembly elections, Professor Abdulhamid Adamu Ibrahim.
Similarly the result of the Birnin-Kudu LGA state assembly supplementary elections has declared Alh. Ibrahim Kabir of the PDP as the winner of the elections, as announced by the Returning Officer, Professor Usman Haruna.
Kabir who scored 36,050 votes as against Muhammad Surajo of the APC who.polled 34,545, and Suleiman Abdullahi Abubakar of the NNPP who scored 722 votes.
The re-run election in Jigawa state affected three constituencies of the state assembly namely Dutse, Birninkudu, Yankwashi, and one federal constituency, Gumel/Maigatari Gagarawa.
Going round some polling units, our reporter observed that election materials were delivered promptly, while adequate security was provided to ensure the peaceful conduct of the elections.
In the Gadarawa polling Unit, and Kwaimawa polling units of the Dutse LGA there was large turnout of voters, similarly in Birninkudu and Maigatari LGA, however, it was observed that women constituted almost 70 percent of the voters in most of the affected polling units.
On his side, the Jigawa State Independent National Electoral Commission, INEC, Resident Electoral Commissioner, REC, Professor Muhammad Lawn Bashir has informed journalists that the rerun election came as a result of the cancellation of the affected polling unit's due to overvoting during the last April elections.