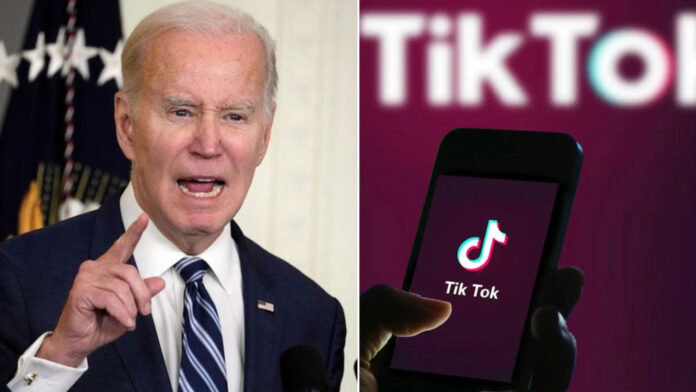 BY SULE TAHIR.
The United States government has instructed the owners of the Chinese video-sharing app, TikTok's Chinese to sell their shares or face a potential ban on the app in America.
According to reports, the US President Joe Biden administration was embarking on dramatic moves to possibly block the TikTok app in the North American country amid fears of its user data being shared with the Chinese government.
While Biden has raised many concerns on how TikTok could endanger data in the US, this is the first time under the administration that a ban has been threatened, Sky News said on Thursday.
In 2020, Donald Trump was stopped by US courts when he attempted to prohibit TikTok, which is owned by Beijing-based ByteDance.
TikTok, which has more than 100 million US users, has already been muffled by the White House after it ordered government agencies to delete the app on federal devices and system.