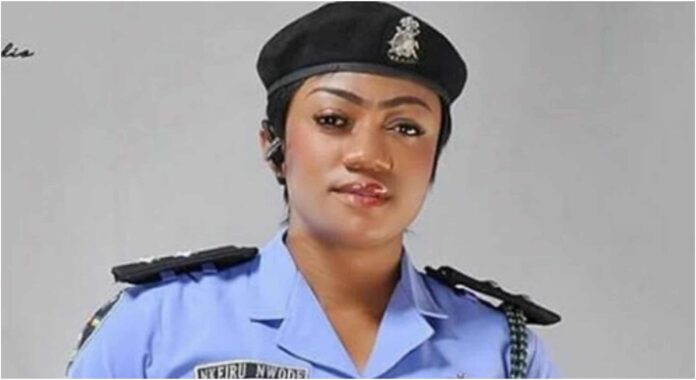 …call for discrete investigation
By Chuks Eke
Anambra state based lawyers from Abakaliki, Ebonyi state, under the aegis of Anambra based Abakaliki Lawyers Association, have expressed shock over the recent arrest of Princess Nkiruka Nwode, a Superintendent of Police, SP and Zonal Police Public Relations Officer, ZPPRO, Zone 13 Police Command Headquarters, Ukpo, Anambra state, over alleged human rights abuses.
Loading ...
They said they were shocked because they knew Princess Nwode as one of the police officers who do not compromise investigations, as well as one who has been policing with integrity.
Chairman of the association, Barr. Victor Alo who stated this in a press statement he issued yesterday in Onitsha, said they were surprised that Princess Nwode who is not attached to Rapid Response Squad, RRS could be involved in such a weighty allegation of human rights abuses, organ harvesting and all that.
Alo insisted that they don't want a situation where Princess Nwode would be dumped inside police detention cell without proper investigations to ascertain the veracity or otherwise of her involvement in such weighty allegations.
He further stated that if after investigations and it is established that she is not innocent of the allegation, then such an act is condemnable and our hands will be tied.
According to Alo, "But if after investigations, she is found to be innocent of all the allegations and was being falsely accused, cajoled and mesmerized just because she is an enterprising senior police officer, we, Abakaliki lawyers association shall leave no stone unturned by putting the machinery of justice in motion to ensure that she gets justice in the court of competent jurisdiction".
"We also call on the police authorities to carryout the investigations within a reasonable period of time and also disclose the identities of the accusers in the interest of justice. If in the course of investigations, she is found to be innocent, the police authorities should release her with immediate effect, disclose the identities of her accusers and charge them for false information".