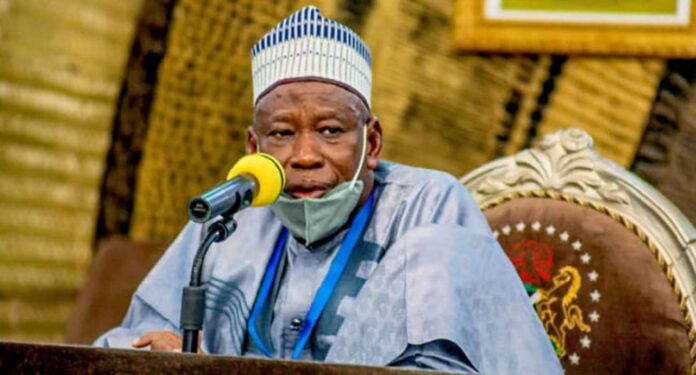 The Kano State Emergency Management Agency (SEMA), has donated relief materials to one Mr Suleiman Abdullahi, a fire disaster victim in the state.
Dr Saleh Jili, the Executive Secretary, SEMA, made the disclosure while handing over the materials to the beneficiary in Kano on Thursday.
Jili said that the materials include two bundles of roofing sheets, three bags of cements, one pack of zink nails, two bags of rice, two bags of maize and one bag of sugar.
"Other items are two pillows, two mattresses, one bag of millet, one bag of salt, one bag of guinea corn, two blankets, five plates and two wax prints,'' he said.
The executive secretary said that the agency was donating the materials to the beneficiary on behalf of Gov. Abdullahi Ganduje, with hope that the gesture would bring relief and alleviate his suffering.
"The victim is one of the clerics who assist the state in prayers; we find it necessary to extend our sympathy.
"We have deployed our personal to the affected area to conduct damage assessment. The agency will not relent in its effort to assist the victims and protect lives as well as properties in the state," he said.
Jili urged the general public to handle fire with care, especially those using charcoal and room heater to avoid inferno during this harmattan season
Abdullahi commended the governor and the agency for the donation and recalled that the fire gutted his properties on Jan.9, at about 2:30 p. m at his residence, Lokon Makera Quarters, Gwale Local Government Area of Kano.
"Five rooms in my house were burnt down and properties worth N3.5 million lost due to electricity spark,'' he said.
Also, Ward Head of Lokon Makera Quarters, Alhaji Bature Muhammad, commended Ganduje and SEMA for the kind gesture and thanked Almighty God that no life was lost.