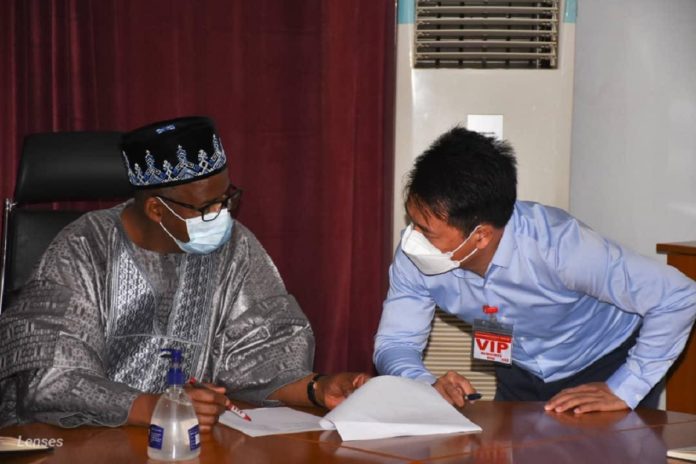 His Excellency, the Executive Governor of Bauchi state, Senator Bala Abdulkadir Mohammed CON, (Kauran Bauchi) held crucial discussion with the management of CGC Nigeria Limited on the completion of 3 abandoned road projects in different parts of the state.
Already, the two parties have agreed on the completion of the projects within one year in line with the basis engineering and management evaluation.
As a result of the mutual engagement, lots have been achieved especially reduction in the initial prices of the projects.
Governor Bala Mohammed sets to give the citizens of Bauchi State what he promised, delivery of projects and programmes even those mismanaged and abandoned by the previous administration.
As federal officer, former Senator and Minister, Governor Bala knows the importance of continuity in governance.
According to the Managing Director of CGC NigeriaLimited, contractor handling the projects, Engineer Ye Shuijin, the company is committed to support the various initiatives of Governor Bala Mohammed notably in the area of road constructions and rehabilitations.
The 3 abandoned projects are; Awalah Roundabout to Miri road construction and rehabilitation of Misau to Bulkachuwa Road and rehabilitation of Bulkachuwa to Udubo road.