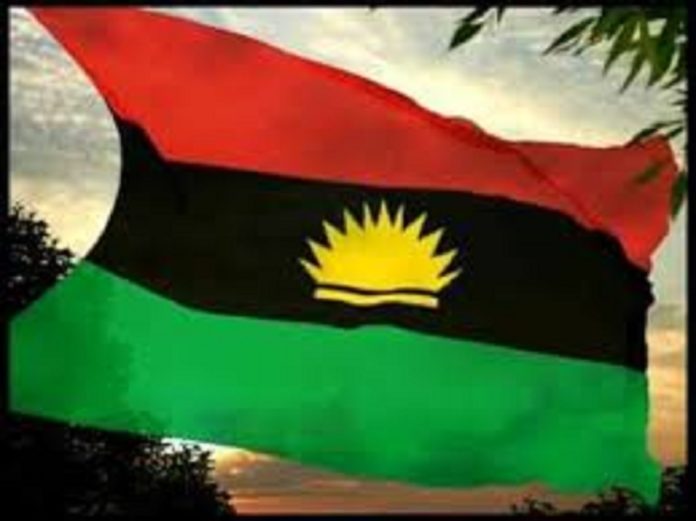 Loading ...
By Ibe Nwachukwu
The President of the newly constituted Biafra Internal Government, BIG, Chief Solomon Chukwu has assured all Biafra agitators that the much agitated Biafra republic would soon become a reality as according to him, BIG is a prelude to the actualization of Biafra sovereignty.
Besides, he expressed optimism that in line with the non-violent posture of the recently constituted BIG, the World body would, in no distant time, accord Biafra her sovereign status.
A press statement issued by BIG's Director of Information, Elder Chris Mocha, and made available to newsmen in Onitsha, yesterday, quoted Chukwu, an illustrious son of Ikwerre in Rivers state as boasting at his Rumo-Ekini residence in Port Harcourt at the weekend that there would be no need for Biafra Independence if the republic can not be better than the present entity called Nigeria.
The statement further quoted Chukwu as recalling that the Memorandum of Understanding, MoU signed between the Great Commonwealth of Niger Delta (GCND) as far back as May 8, 2004 which represented Ikwerre, Ejagam, Ijaw, Kalabari, Usokum, Ibibio, and Ekpeye tribes in their area, on one hand, Igbo and Chief Ralph Uwazuruike-led Movement for Actualization of Sovereign State of Biafra, MASSOB on the other hand, still remained valid.
The BIG President disclosed that another area of interest is the agreement which approved , that the New Biafra State must have a weak central government and the component units stronger, to ensure that the federating units come together without encumbering the other and each units allowed to grow at its own pace depending on its resources and its ability to explore and exploit them while only Noble men of impeccable character would aspire to lead at the centre.
He re-emphasized that the pact expected the component units to take 100 percent full charge of their God-given human and material resources, while making contributions agreeable to take care of the less bogus responsibilities.
According to Chukwu, "The agreement  cited above and our zero tolerance for corruption are listed as more reasons Biafra  must  be better than Nigeria, adding, in the United States of Biafra, USB Government, the federating units or regional Governments or ethnic Nationalities  which make up the sovereign state reserves the inalienable rights to de-federate or  go their own separate ways when ever they so choose".