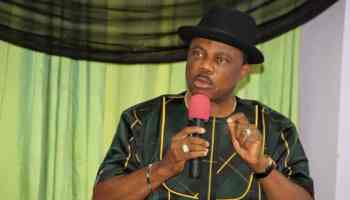 Dr Willie Onwuocha, Chief Medical Officer of Enugwu-Ukwu General Hospital in Njikoka Local Government Area of Anambra, says 800 people from the State had so far  benefited from Ghent Belgium free medical mission.
Onwuocha told the News Agency of  Nigeria (NAN) on  Monday in Enugwu-Ukwu community that more than 5,000 patients had registered for the outreach
"Patients with medical issues like surgery cases, medical ailments, obstetrics and gynecological cases were treated," he said.
Dr Richmond Achugbu, Anambra Hospital Administrator, who was on monitored the exercise, described the first day of  medical service as very impressive and successful as people turned out in their numbers.
"It was successful because there was a proper planning and arrangement for logistics and security was provided for the missioners to perform optimally," he said.
Achugbu said that those providing the service are Belgium  qualified medical personnel in various fields.
"Medical personnel like surgeons, obstetricians and gynaecologists, were among the people that came on the mission," he said.
He said that 10 doctors were on ground to attend to patients and urged other residents within the community like Nawfia, Abagana, Enugwu-Agidi and Nimo to visit the hospital for the exercise.
Mr Owen Emeh, President of Igbo Union Based in Ghent, Belgium, who attracted the medical mission in the state, said he was moved to contribute to the uplift ent of the lives of his people and the development of the state.
Emeh said that development and provision of basic amenities to the people must not be left for the government.
"We were in Aanmbra in January 2019 to do a feasibility study on the mission, we visited Iyi-enu hospital, Amaku hospital and Enugw-Ukwu and discovered that people in these areas needed the services more, so we chose this hospital," he said.
He said that the mission was made possible through Mrs Ann Kwlunebe, a nurse based in Belgium who assisted the union to achieve the medical goal.
"This is the first time Igbo union in Belgium was embarking on a medical mission and we are happy we are touching lives in the positive, the number we received today was overwhelming", he said
Emeh said that the airline they used in flying down their medical equipment had disappointed by not getting all the medical machines they checked in and that it had derailed the service on the opening day.
"People with hynea came in today but we shifted it, we hope that by Sept 11, all the medical tools we had checked in would be available so as to achieve our goal in giving quality medicare to the people," he said.
However, Mrs Ngozi Omenife , a mother of five, said that she came to receive treatment for her troubled eyesight but added that no eye doctor was available.
Omenife said that her two children were diagnosed for high fever and treated, urging the medical team to sustain their mission.
Mr  Chimdi Beluchukwu, a beneficiary of the medical service, commended the organisers for rendering selfless service to their fatherland by remembering home and urged for its sustainability.
NAN reports that the Belgium medical team would be in the community of Enugwu-Ukwu till Sept. 18, when the mission would be concluded.