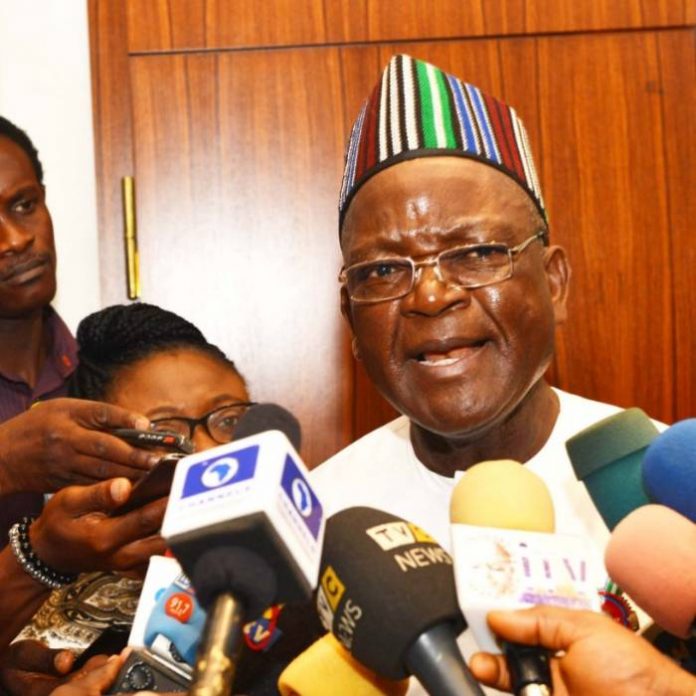 Buhari's Visit To Benue: Ortom Charges Residents On Proper Conduct
Loading ...
From Msughshima Andrew, Makurdi
As Benue State Government look forward to receive President Muhammadu Buhari on Monday, next week, Governor Samuel Ortom has advised the people of the State to conduct themselves properly.
Ortom made this call in an interview at Abagena Internally Displaced Persons, (IDPs) camp, in Makurdi, after he received keys from representatives of the Presidential Committee on Flood Relief and Rehabilitation for temporary use of the camp to accommodate victims of Fulani attacks.
"I want them to be orderly and law abiding. Mr President has been very supportive. Already there is a presidential committee on rehabilitation of those who were attacked and their villages.
"Mr President has demonstrated that he is concerned with the plight of the people and he has directed that all those armed mercenaries or herdsmen should be apprehended, arrested and prosecuted."
The Governor who noted that the President cannot do everything himself said he will need the support of everyone; Benue State government, groups, individuals and organizations to put heads together with the security men to ensure that the challenges facing the state are surmounted.
Asked what he was expecting from the President's visit, Ortom said he expects that after his visit, security will be strengthened in Benue communities and the displaced persons will return home without fear of attacks or harassment.
"We are excited about his visit and we are very eager to receive him. We have been expecting him to come to Benue state and his visit will mean that Security will be strengthened in all the villages that were attacked and I am expecting that there should be more support coming from the Federal Government to rebuild these villages and the IDP to be provided with some minimum help to go back and settle in their land without been harassed again"
Also speaking, Chairman of the All Progressive Congress, APC, Comrade Abba Yaro simply said "the President is welcome to Benue state".
"He is the President of the Federal Republic of Nigeria. He is free to visit Benue. If he comes, we will receive him", Yaro said.
Meanwhile, residents who spoke to our correspondent say they would wait and see the outcome of the President's visit to the state even as they expect that total peace and tranquility will prevail after his visit.