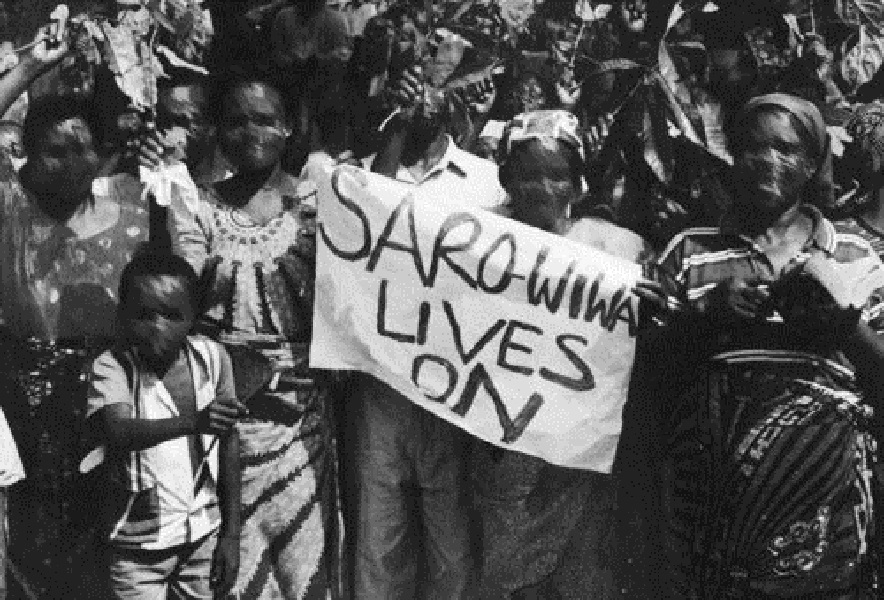 Foreign Firm Orders Nigerian Army To Swoop On Ogoni Again
Information reaching us from Nigeria confirm that one RoboMicheal Limited has forced its way into the premises of the office of the Movement for the Survival of the Ogoni People (MOSOP) distributing monies to some chiefs and youths to support its efforts to resume operations in Ogoniland.
Our contacts in Ogoniland say their are currently 10 military trucks and an armored carrier deployed from Port Harcourt and stationed at the secretariat of MOSOP in Bori, Ogoniland to repel any resistance to hold the meeting with government appointed chiefs and allies of Shell.
This may be the beginning of renewed military clampdown on activists in Ogoniland standing against resumption of oil mining in Ogoni without first implementing a set of demands including cleaning the massive pollution in the area which has had profound effects on the health of the people..
The Ogoni Community Development Network condemn this act of RoboMicheal Limited, said to be an Abuja based company with strong connections within Aso Rock determined to force oil production in Ogoniland at all costs.
The Ogoni Community Development Network has deployed emissaries to the MOSOP office and reports heavy military presence. We are told the soldiers broke down the door to the MOSOP office and the said meeting is currently going on under heavy military protection.
We call on the Nigerian authorities to immediately call its Port Harcourt division of the Nigerian army to order and stop the further dehumanization and violations of civil rights in Ogoniland.

–
Johnson Kuele
President, Ogoni Community Development Network