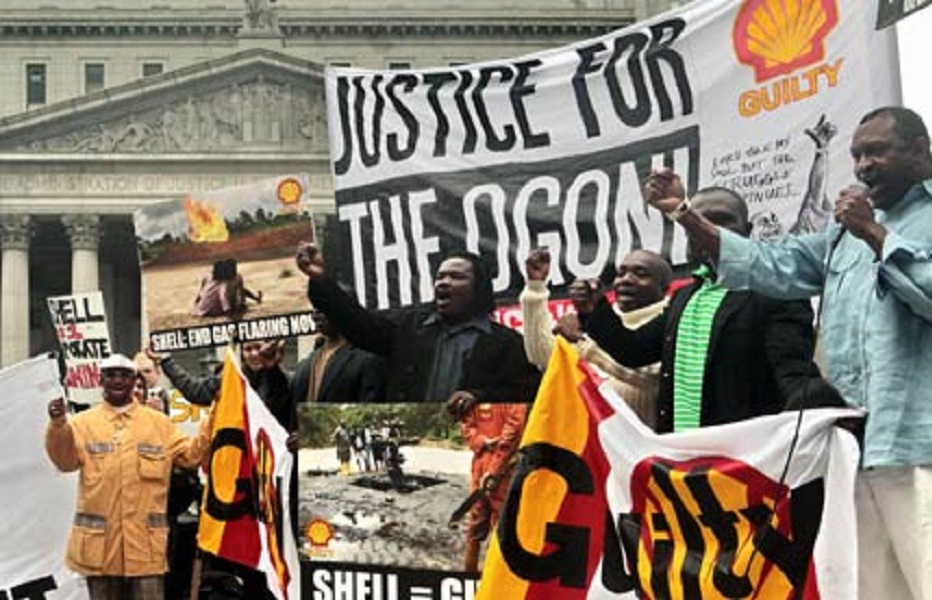 Nigerian Soldiers Forcefully Disperse Peaceful Protesters in Ogoni
Nigerian soldiers have forcefully dispersed about 5000 peaceful protestors in Ogoni this morning. Reports reaching us indicate that some of the protestors were brutalized and injured.

Loading ...
Spokesman for the protesters, A. Maabana said they were protesting against the forceful entry into Ogoni by Shell without consultations with The Movement for the Survival of the Ogoni People (MOSOP).
Maabana said the protestors carried green leaves calling on Shell to leave Ogoni when they were intercepted by a large number of Nigerian soldiers who beat them up forcing them to disperse for their safety.
At the time of filing this report, Maabana says the protestors were increasing in number and have regrouped around Nonwa in Tai Local Government Area and will go on with the protest against Shell.
We will keep you undated on this story.
Fegalo Nsuke
Publicity Secretary
The Movement for the Survival of the Ogoni People(MOSOP)
Port Harcourt
October 26, 2017