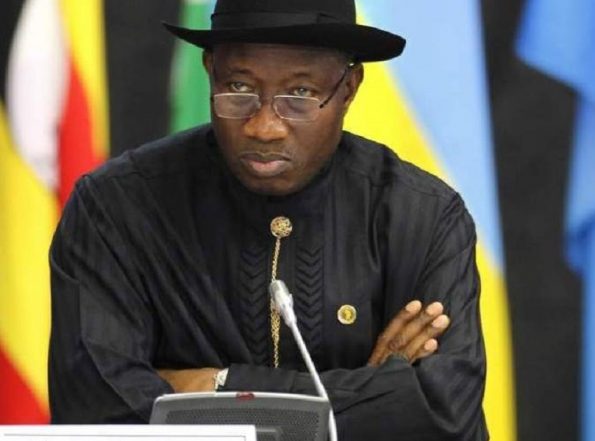 By Obiora Aghadinuno
The PDP gubernatorial candidate in the 18th November election in Anambra State, Mr Oseloka Obaze woke up to the rude shock of his first serious disappointment in his gubernatorial race when neither former President Goodluck Jonathan nor a serving PDP governor graced his campaign flag-off in Onitsha on Monday.
Loading ...
Lagos based Thisday newspaper had published a screamer on Sunday announcing the intention of former President Jonathan and a couple of PDP governors including Governors Nyesom Wike of Rivers State and Ayodele Fayose of Ekiti State to attend the rally but much to the embarrassment of Mr Obaze and his godfather, former governor Peter Obi, none of the dignitaries turned up at the event, fuelling the suspicion that the earlier announcement was yet another publicity blunder by the Obaze Campaign DG, Chief Joe Martins Uzodike who had pitched the misleading story in Thisday and other newspapers.
Political observers in Awka claimed that former President Jonathan and other PDP governors may have read the handwriting on the wall and found out that Mr Obaze was a whimsical imposition on the Anambra chapter of the party and not the popular choice of the delegates who participated in the heavily flawed primary that produced him.
According to Benson Igweze, a political analyst based in Awka, the absence of former President Jonathan and any serving PDP governors from the campaign flag-off is a clear indication that the tragic decline of the party in the state from a formidable national platform to what is now derisively referred to as "Peter's Democratic Party" has caused some concern at the highest hierarchy of the party.
"I am a PDP member myself," Mr Igweze disclosed, "but I am not happy with the way that former governor Peter Obi has appropriated the party as an appendage to his Next International business empire. He joined us barely three years ago himself and today he is forcing a bitter pill down our throats with a complete impostor who is not even a properly registered member of the party. I don't care what anybody says about my decision but I have decided to vote for APGA in the coming election. I will never vote for Obaze. Never!"  he swore!
Speaking in the same vein, Madam Nkemdilim Akpamgbo described Obaze's campaign flag off as a circuit of the absurd. "I had gone to the rally to hear him (Obaze) speak but I was disappointed to see that the rally was simply a mere gathering to massage Peter Obi's ego and craving for public affection. It was obvious that Obaze has nothing to offer. He cut a pitiful picture, really; looking forlorn in the corner and watching his godfather lap up the ovation from the crowd. And when the time for making speeches came, the only thing I took away was Peter Obi's boastful recollection of his achievements. I felt heartbroken because Obi did not realize that Anambra has moved on and Obaze was too timid to remind him that the rally should actually be about him."
All around Anambra, there is a growing resentment of the domineering influence of former governor Obi on the politics of the state. Most members of the elite see Mr Obi's recent vow to fight governor Obiano with his own blood as the height of political ego-trip.  Many of them have therefore sworn to make sure that Obi does not get the chance to exact his revenge and put the entire state in his pocket.
As it were, the battle line is drawn. But the battle is no longer between Governor Obiano and Oseloka Obaze but rather between former governor Peter Obi and the Anambra political class.
A sign of the cloudy days ahead for Mr Obi and his political godson was amply shown on Monday when three PDP stalwarts in the state organised separate political rallies to protest Obi's dictatorial chokehold on the party machinery.
Prince Ken Emeakayi, Senator Annie Okonkwo and Chief Alex Obiogbolu all held massive political rallies in Awka and Omagba Layout, Onitsha respectively to counter Peter Obi's campaign flag-off for a 3rd term in office by proxy.
The rallies drew huge crowds and one of them was covered live on Channels Television.
However, many analysts believe that Anambra 2017 is a political warfare that seems very likely to dim Peter Obi's growing profile which he had burnished from his sanctimonious lectures on the popular Lagos-based public policy programme known as Platform.