All Progressives Congress (APC) in Anambra State acknowledges the
important test and trial that Hon Dr Tony Nwoye, our candidate in the
November 18, 2017 Anambra State Governorship Elections is undergoing
at the moment and wish him well as he navigates that socio-spiritual
step which every successful leader  or legend has undergone in history
, the world over.
Jesus Chris did open his mission on earth until he was taken up to the
mountain to be tempted of all persons by the devil, who placed three
keys hurdles before him and which he scaled, setting the tone for the
work he was to do n earth. Even then, ahead lay tribulations death and
resurrection.
Prophet Muhammadu ( Peace be unto him) DID NOT BEGIN HIS SPIRITUAL
MISSION ON MOTHER ERAT UNTIL HE HAD in the face off temptation
confronted a situation that made him migrate from Mecca to Medina,
defining the coordinates of his work and ultimately the Islamic faith.
The Great Zik of Africa, Dr Nnamdi Azikiwe  could be admired as a king
WHEN HE HAD HIT FAME, but very few remember that as a ut was saved by
a friend, who obviously was a dramatis personae in a divine plot. Zik
was to be murdered by those on the receiving end of his organic and
corrosive anti-colonial battles. He surmounted it and died at the age
of 92.
Nelson Roulihaha Mandela owned up to his personal conviction in
conjunction with Steve Biko and others to bomb the Pretoria Building I
South Africa in order to bring the attention of the world to
Apartheid, and there began a 27-year journey into prisons that denied
him the opportunity to be a good family man, but to succeed as a world
legend all the same-God's preferred mission.
Mahatma Mohandas Ghandi ironically went, entered and saw the colours
of prison interiors in South Africa, then India , and got his law
vertificate delayed  before he could get o with the task of leading
India successfully.
Muhammadu Buhari could not have become a Nigerian President in 2015,
if the time was not right for great forces put together to rally round
and steer away the traditional forces hindering the emergence of men
of integrity and shallow pockets form mounting the power saddle in
Nigeria. And on the saddle,Buhari has had to put up with unAfrican
tendency of wishing a man under treatment dead, for having the courage
and political will to make firm decisions that benefit the nation, but
unsettle some bad eggs within the system,who cannot realign their ego
with the new paradigm.
And closer home in Anambra State, how could Chris Nwabueze Ngige have
confronted the ludicrous cartel of retrogressive godfatherism with
'Zero allocation' as their mantra, if he did not go through the same
mill ,put his life on the line, get abducted and make irreparable
sacrifices.
Many more examples are abound, but we limit to the above.
We in APC Anambra State are convinced that Ayaka Nsugbe , as the
sobriquet for Dr Nwoye goes, will emerge from the current temptations
in Abuja Mountain, by opposition-inspired forces better prepared in
knowledge, experience and spirits to govern Anambra State, in which
race he already has the advantage of VISION & VIGOUR above twin
godsons and schoolmates in their retirement age brackets.
We urge registered voters in Anambra State, particularly the youth to
take good notice of this crucible of the APC candidature, that makes
the clean victory of Tony Nwoye in the August 26 Anambra State
Primaries of our great party more valuable, more population and netter
appreciated by the teeming voters in the state.
Our message is that what is showing on the Photoshop video as high
tension wire is to us a flexible wire to connect the bulbs that will
supply light to Anambra State WITH Tony Nwoye
We wish Dr Nwoye well, wish APC well, wish Ndi Anambra well and trust
that our great party will act through to expectation and on the side
of the people as we in Anambra State have done.
–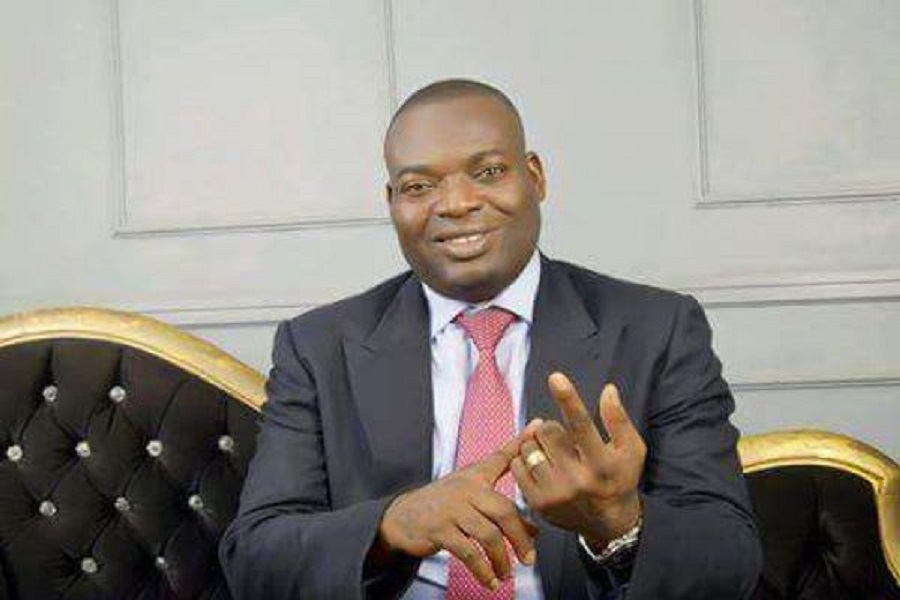 For: ALL PROGRESSIVES CONGRESS (APC), ANAMBRA STATE CHAPTER
Okelo Madukaife
State Publicity Secretary