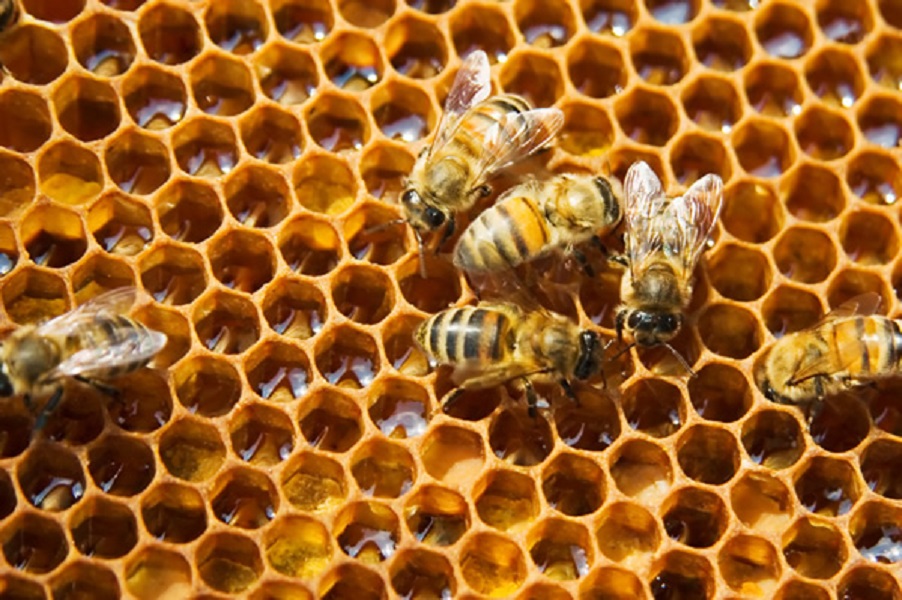 ….As 150 Imo rural women benefit from USAID Market beekeeping training

An expert entomologist, Mr. Johnson Oluwaseun, has said that Nigeria spends over N30 billion annually to imports honey from other countries.
Oluwaseun gave this hint while anchoring the United States Agency for International Development (USAID) Market workshop on beekeeping for honey production, pollination and bye products in Imo State for 150 rural women in Imo State.


The nine-day workshop which began in Eziorsu in Oguta Local Government Area was completed at Umukabia Ogodo in Ngor Okpala council area, saw the expert teaching
basic beekeeping methods for100 women from Eziorsu and 50 women from Umukabia Ogodo communities in the State.
Oluwaseun told participants that honey and other bye products from beekeeping were in very  high demand locally and globally.
"Nigeria yearly honey import hovers at N30 billion, you can strive to reduce this by one per cent," he said.
He told the participants not be frightened by bee stings, noting that with kits and other proactive steps there is no danger associated with beekeeping.


According to him, "Beekeeping does not require spending money on feed, but with the necessary measures and kits, one could rake in thousands of naira from beekeeping".


Oluwaseun who doubles as the federal ministry of Agriculture focal person for pollination and North Central Beekeeping Zonal Coordinator, urged participants to invest heavily in beekeeping as the sector is capable of creating jobs and wealth.


He described beekeeping as wonderful investment window capable of turning a poor man to a rich man with very little financial investment


Oluwaseun, a consultant for USAID Market said apart from honey, six other items could be derived from beekeeping, saying "you can produce soap, cough syrup, candle etc from beekeeping and these sell very costly.''


Oluwaseun who said that USAID Market decided to build the capacity of rural women as a way to improve their living standard, reduce poverty, and unemployment, advised the participants to not abandon what they were taught.


Also speaking, the Project Manager of the Imo State Agricultural Development Programme, Mr. Jonathan Anayochi, advised participants to ensure they manage their apiary well for sustenance.


"Beekeeping is a novel agricultural venture and Imo ADP has enough hands to guide willing farmers in the sector'', he assured.


Mrs Margret Ekeogu,  the president Umukabia Ogodo Women Co-operative Society thanked USAID, Market and Imo State ADP for selecting the group for the workshop and assured that they will disappoint them.