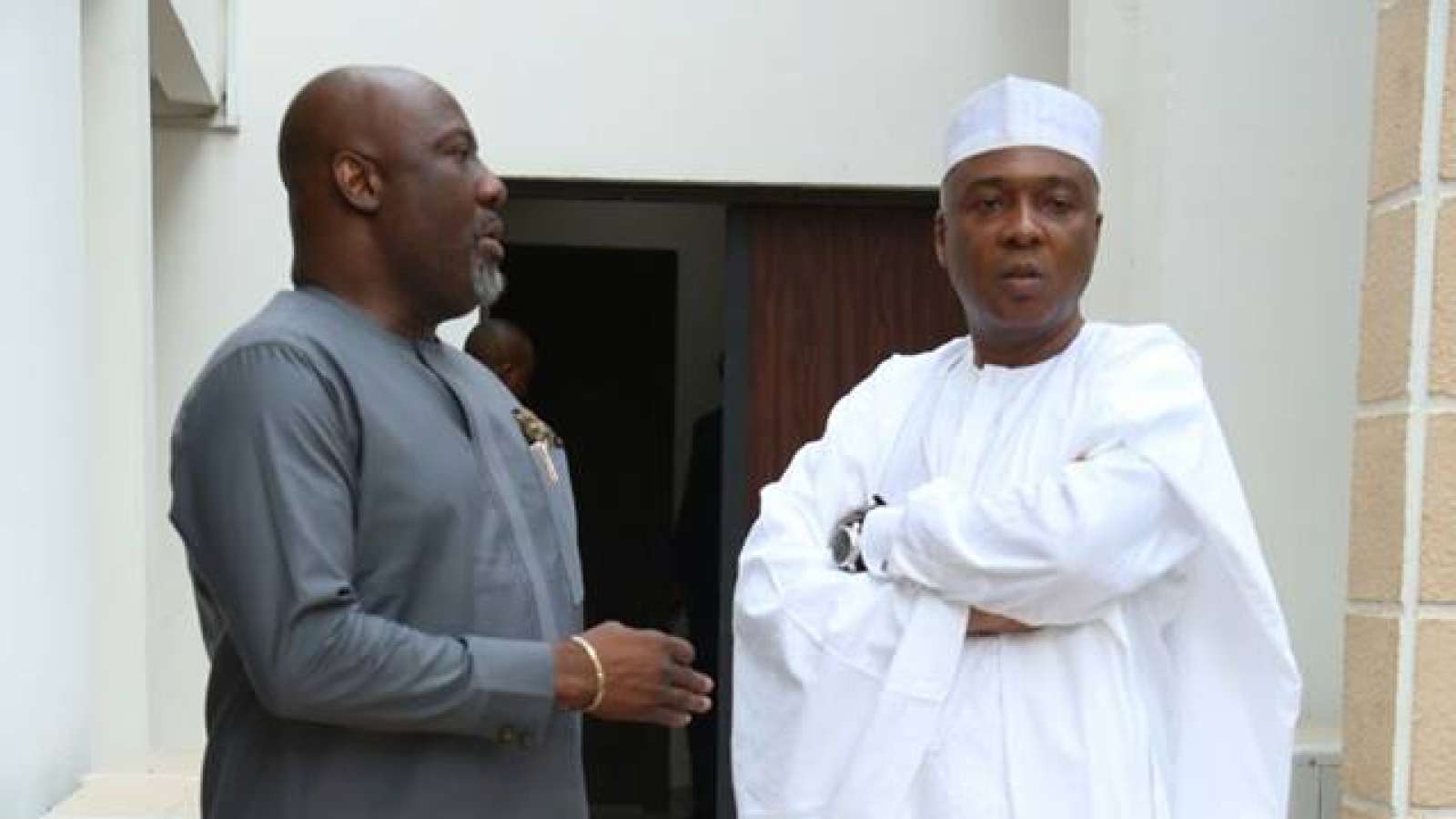 "I think that if we don't get these politicians to come together; we face the most predictable economic crisis in history".
—Erskine Bowles
The forgery trial filed by Federal Government against the duo of Senate President Bukola Saraki and his deputy, Ike Ekweremadu and two others was revisited on September 28, 2016, after a long adjournment due to just ended annual recess, embarked upon by the judiciary arm of government. Many political observers, who followed court proceedings that day at FCT High Court, were taken aback by ill-preparedness of the Federal Government via its prosecuting counsel, to officially open the much-publicized forgery trial against Senate leadership, even when both the defendants cum defence counsel were ready for commencement of the trial.  The presiding judge later adjourned the case to 7th October, 2016 for determination of pending motions and to enable prosecuting counsel get his acts together.
What got this writer sobered after the trial was adjourned was the cost of this Executive-Legislative feud, cloaked as forgery trial, especially when Nigerian economy has taken downward slope into recession, and is erroneously progressing on the inglorious path to economic depression. That Nigerian Senate lost a whole legislative day due to abuse of power and gross incompetence of the prosecuting counsel at this moment of national urgency, should worry every discerning Nigerian. Why continue with this Senate forgery trial, when it is crystal clear that AGF Abubakar Malami is not prepared for it? Why will Nigerian government officials always engage in misplacement of priorities when other crucial national matters like present excruciating economic recession are yearning for attention? Is it not yet time to end this circle of political vendetta and face real governance? The nation's economy is about sliding in depression while President Buhari-led government is still bent on continuing with political wild goose chasing aimed at decimating opposition using fight against corruption as smokescreen.
President Barack Obama of United States was elected president at the heat of world economic crisis in 2009; that dealt heavy blow on American economy. Knowing fully well that Americans entrusted the destiny of United States on him because of his campaign promise of change, which would culminate into economic recovery for America, in less than thirty days after taking office, he worked closely with United States Congress to ensure passage of the 2009 Stimulus Bill—more formally known as the American Recovery and Reinvestment Act. This Act, speedily considered by the Congress, provided for roughly $800 billion in government spending and tax cuts to jumpstart the economy.
United States Congress helped to get Federal Reserve—American's central bank to lower the lending rates that got banks paying to zero interest rate, which pumped money into the then stressed economy by creating what is known as Quantitative Easing. American economy was able to recover quickly since President Obama did not resort to blaming past governments for the country's financial crisis or fighting United States Congress, simply because he did not like the faces of its leadership. President Obama understood that everything rises and fall on leadership and that in politics, the economic past is malleable. He knew that the only thing an average American expected from him then was to lift the largest world economy out of financial crisis orchestrated by the recession.
Taking a marathon mind race down to our shores, Nigerian beleaguered economy—which is experiencing its worst crisis for last three decades is on autopilot; grasping for breath. Naira to a dollar exchange rate is almost N500 (parallel market). British pounds stood at N600 naira as at 30th September, 2016. Nigeria's foreign reserve lost over $700 million dollars in less than six weeks to stand at $24.61 billion—an 11-year low at September ending. All these economic turbulences and storms are happening simultaneously in an import-dependent economy, while Federal government is stuck in supremacy battle with the legislature over the latter's internal affairs—alleged forgery of Senate Standing Rules, of which the Executive did not have the locus standi to interlope into from the onset. What a nation of jokers!
As Federal Government is scavenging for evidences (which will remain figment of imaginations) to prosecute Senate President Saraki and his deputy, Ekweremadu for forgery, the nation's monetary policy drivers—CBN governor and Monetary Policy Committee on one side and fiscal policy managers—Finance Minister cum non-existent economic team, are locked down in an egocentric war over reduction of lending rate. The Senate that supposed to mediate as an arbiter to strike much-needed balance between two extreme ends of monetary and fiscal ideological spectrum via its joint committees on Banking, Finance and Public Accounts, is embattled by the same Executive that should synergized with the Red Chamber to rescue our drowning economy.
The crisis-ridden Nigerian economy can be likened to troubled air-borne Boeing 747 with 180 million passengers on-board the aircraft that is 10,000 Ft above sea level, being piloted by highly polarized crew—who are at daggers drawn with each other over who will be the captain of the flight. Instead of the crew (Executive) to deflate its ego and communicate with Air Traffic Control Tower (Senate) on how to safely emergency-land the aircraft, the crew is busy conspiring on how to witch-hurt ATC officers—antagonising them on alleged forgery of manual book governing internal affairs of ATC officers. The palpable danger facing all of us now as regards the economy is that it has lost one of its engines (crashed oil price). The aircraft is running out of aviation fuel (external reserves) and loosing thousands of feet at the speed of light (depreciation of naira). Nigerian economy like the ill-fated aircraft is bound to crash into depression in couple of months, if something urgent is not done to stem it.
Unless the Executive arm put to an end all forms of vindictiveness, power tussle and shadow-chasing tendencies and create harmonious relationship with National Assembly, especially Senate, as soon as possible, Nigerian economic crisis will take a turn for the worse. President Buhari should bear in mind that hunger has no ethnic, religious and political affiliations. Very soon, frustrated masses will rise in unionism and revolt against ruling political elites if government of the day does not rethink its crude ways. No nation of the world survives chronic financial crisis when two strategic bodies—Executive and Legislature, of government are at each other's jugular.
The time has come for the Attorney-General of the Federation (AGF), Abubakar Malami (SAN) to rise above primordial sentiments and political pettiness and put on garment of statesmanship via  jettisoning this national distraction called Senate forgery trial (enhance his office is not ready to prosecute it swiftly), to enable Nigerian Senate concentrate on finding ways of reverting plummeting economic fortunes. The huge economic cost of the dead-on-arrival forgery trial, especially at this juncture, when Executive-Legislative synergy is needed most to navigate capsizing economic ship out of its severe whirlpools of challenges, is too expensive to be imagined.
–
Nwobodo Chidiebere writes from Abuja.