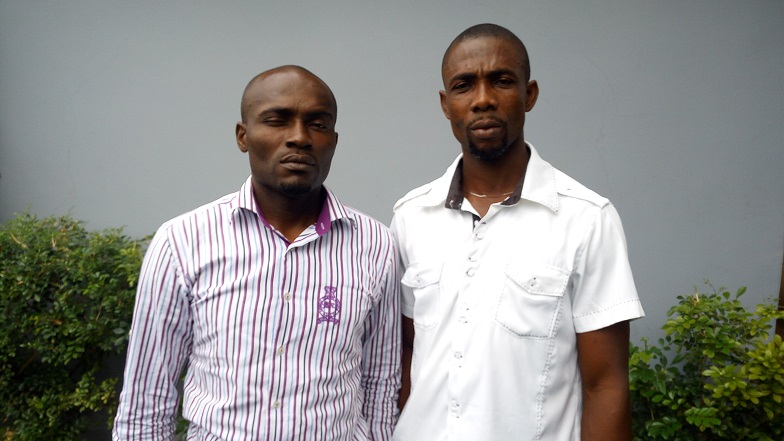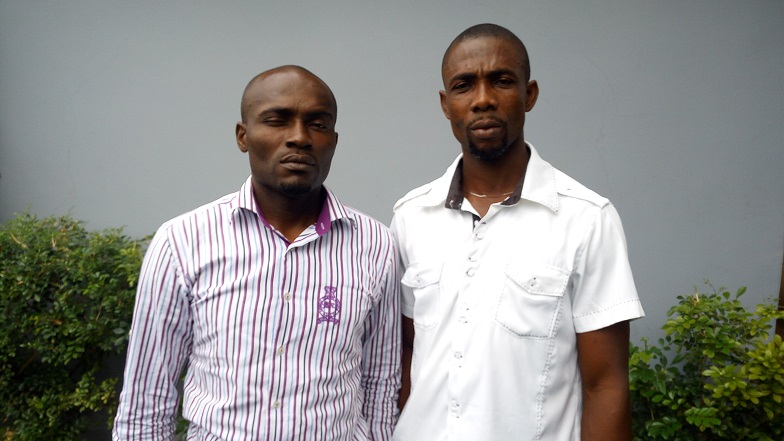 Governor Rochas Okorocha of Imo state has been dragged to court for allegedly ordering the brutal beating of two young men, Anthony Amadi and Chigozie Oparaku, who were found within the vicinity of Captain Emmanuel Ihenacho's house when Okorocha led a demolition party to bulldoze part of Ihenacho's property.
In the suit filed at the Federal High Court, Owerri under suit number FHC/OW/CS/145/2016, the alleged that the only 'offence' they committed was that they brandished a copy of an order of court restraining the Governor from demolishing Ihenacho's property. And the governor unleashed his security details on them.
In an affidavit deposed to by Anthony Amadi, he said that on the 7th of July, 2016, while at Captain Emmanuel Ihenacho's house, they noticed agents of the Imo state government advancing towards Ihenacho's house with heavy equipment and with intent to demolish the property. They approached the engineer in-charge of the demolition and showed a copy of the restraining order against the said demolition and the Engineer obeyed and withdrew his equipment.
"About an hour later, the Imo state Governor, Rochas Okorocha in company of his full security detail came to Ihenacho's house and the Governor ordered the engineer to demolish Ihenacho's house, we then went towards the Governor as much as the security details would allow us and showed him the court order, thereupon, the Governor ordered his security details to beat us up and arrest us", Amadi narrated.
Speaking to our correspondent, Amadi and Oparaku recalled that they were beaten for more than 30 minutes by more than 20 security details of the governor just for daring to show them a restraining order of court against their illegal action.
"At the end, we could hardly stand or walk, and they carried us and dumped us at the Shell Camp Police Station without any medical treatment", Oparaku added.
Amadi's left eye still have signs of blood clot and opens with difficulty while Oparaku has an ugly lump on his back all sustained after the beating.
Same day, their lawyer, Amadi-Obi S. petitioned the Commissioner of Police, Taiwo Lakanu in a letter titled; 'Reckless Exhibition of Power by Governor of Imo State'. He noted that his clients were viciously beaten and dumped in the cell without stating their offense.
"Receipt of the petition was acknowledged the next day, yet the commissioner refused to release us to seek medical care instead we were transferred from Shell Camp Police Station to Owerri Area Command at Fire Service".
Demanding an enforcement of their fundamental human right, they stressed, "We were released on the fourth day without any charge against us. We were only told that we were detained on the orders of Governor Rochas Okorocha and that was exactly what was written on the incident board."
The duo in their application, urged the court to order Governor Rochas Okorocha to apologize to them and pay damages to the tune of N50 million.
Reacting, the Imo state Commissioner for Information, Chief Chidi Ibe said that Government was not served any order restraining it from demolishing Ihenacho's fence.
He challenged Ihenacho's aides to publish proof of service before the said demolition.
Said he, "This government respects the rule of law and in it's bid to reclaim the city of Owerri to its original masterplan  any structure violating the urban renewal plan of government has to be removed in the greater interest of the state. We challenge them to bring proof of service. All other claims by Ihenacho's proxies are mere fallacies."