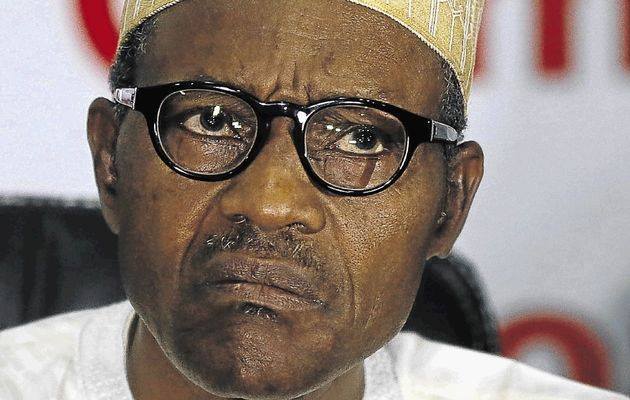 …Says President's Action May Resurrect Biafra
A socio-political group known has South East Progressive Assembly(SEPA) has slammed President Muhammadu Buhari for shunning Ndigbo in the appointments so far made since he assumed office as President and Commander-in-Chief of Nigerian Armed Forces.
In a statement titled "President Buhari's Appointment and Ndigbo" signed by Ebere Uzoukwa, president of SEPA and made available to newsmen, the group posited that the recent appointment of Secretary to Federal Government, Chief of Staff, Controller General of Customs and Immigration from the northern part of the country has clearly proven that President Buhari does not have any plan to include Ndigbo in his government.
SEPA, however warned that total exclusion of Ndigbo at the APC-controlled federal government may resurrect Biafra agitation by Ndigbo who are afraid that they are not wanted in Nigeria.
The statement reads: "The South East progressives Assembly (SEPA) has observed with dismay the lopsided and the glaringly non-federal character compliant appointments so far made by President Mohammed Buhari since he assumed office as President and Commander-in-Chief of the Nigerian Armed Forces.
The most recent appointment of the Secretary to Federal Government (SGF), Chief of Staff, Controller General of Customs, Controller General, Immigrations, as well as Senior Special Assistants on Legislative Matters (House of Representatives) from the northern part of the country has clearly proven that South East zone in the eyes of President Mohammad  Buhari, is not a component of Nigeria.
"Recall that President Buhari has vindictively disengaged about five persons from South East holding various plum positions at the federal establishments and hurriedly replaced them with his northern kinsmen. This is even as the furore generated by President Buhari over the alleged appointment of his cousin, Mrs. Amina Zakari and brother, Alhaji Daura as INEC acting chairman and Director of DSS respectively, is still raging in the political arena.
The deliberate exclusion of the South East from President Buhari- led federal government portends grave implications. First, the resurrection of Biafra agitation by majority of Ndigbo. Secondly, total rejection of APC in the South East. Thirdly, political and fatal downfall of some APC leaders in South East zone.
SEPA said it sympathizes with South East APC  political leaders in APC who not only campaigned vigorously for President Buhari, but risked their precious lives to prevent electoral manipulation and rigging from the zone that could have returned the former president to office.
"Also recall that His Excellency Owelle Rochas Okorocha had predicted a better political deal for Ndigbo under the umbrella of the APC. According to him, Ndigbo could have settled for the Vice Presidency, Senate Presidency, Speaker of Federal House of Representatives or the National Chairman of the governing party.
"Having lost the above positions and even the APC principal positions in the
two-chamber National Assembly, Ndigbo were believed to have set their eyes on the SGF position with Dr. Ogbonna Onu highly favoured for the position. Today, President Buhari has not only disgraced and reduced his party leaders in the South East, but his lopsided northern dominated appointments have summarily excluded Ndigbo from his government.
"With over 25 appointments so far made by President Buhari without anyone from the South East, it is now glaring and incumbent on Ndigbo irrespective of party affiliation to return to the drawing board and probably rediscover themselves in the Nigerian political space. Finally, we wish to use this medium to sympathize with Igbo political leaders in South East especially Gov. Rochas Okorocha, Chief Ogbonna Onu, Chief Ben Apugo, Sen. Chris Ngige, Chief George Moghalu Dr. Nyerere Anyim, Barr. Okey Ezea, Sen. Osita Izunaso and many others. We dearly admonish them not to despair even in the face of President Buhari's disappointment and obvious hatred for Ndigbo."
64 total views, no views today