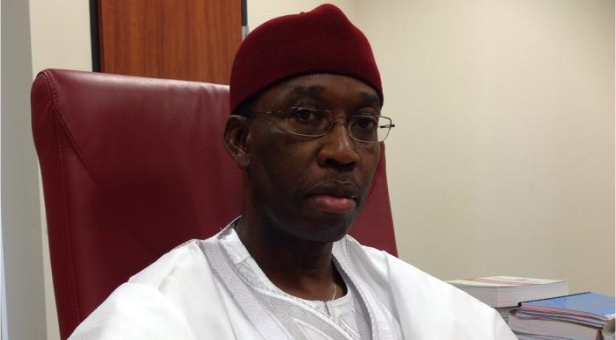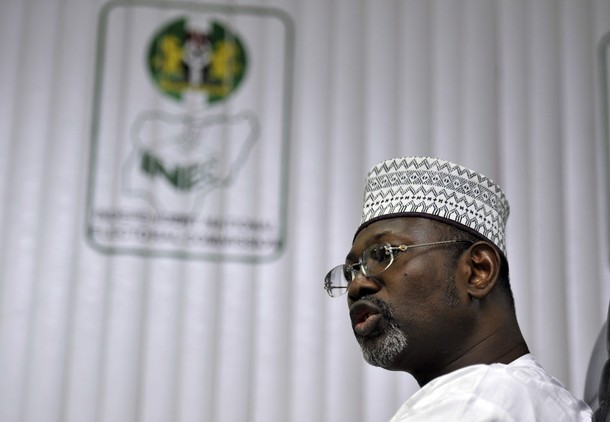 Contrary to reports that the data from the card reader was automatically uploaded from the card reader to INEC ICT database in Abuja on election day, an Assistant Director in the Independent National Electoral Commission (INEC), Mrs Abimbola Oladunjoye, has disclosed that it took more than six weeks after the governorship election of April 11 for the information to be uploaded.
At the resumption of hearing of the petition brought by APC's Ortega Emerhor against the election of Dr Ifeanyi Okowa as Delta State governor at the State Election Tribunal, Mrs Oladunjoye shocked the court when she told the court that "we had data upload span over about six weeks after election." S
She further raised doubts about the integrity of the INEC ICT Unit when she told the Tribunal that the unit was manned by twelve different people with each person having their individual passwords. The INEC Assistant Director then presented two different results on the Delta Governorship election obtained from the ICT server in Abuja.
Under cross examination by Alex Iziyon (SAN), Counsel to Governor Okowa, Mrs Oladunjoye said the servers "were shut down in June" on the orders of the INEC Chairman Prof. Attahiru Jega even though the upload had not been concluded. The following dialogue then ensued between the counsel and the INEC Assistant Director who was called as witness by the APC.
Witness: About six weeks after the election, servers were shut down
Counsel: Did you reopen them again?
Witness: No, we did not.
Counsel: Can you remember the date of that shut down?
Witness: No
Counsel: As at that time had you finished your uploading?
Witness: I can't say if information was still coming in as at that time.
Mrs Oladunjoye also told the Tribunal that "it was possible" all the results were not uploaded adding that she did not have information as to how "many card readers were transmitted and how many were not." According to her, the card readers were necessary only for the "purpose of identification (to check the card brought by a person to the polling unit, verification (to verify that the card is an INEC authentic card, and authentication after the card has been verified."
The INEC Director insisted that the card reader was "for authentication different from accreditation" which is done with the voters register. She told the Tribunal that "the number of PVS collected in Delta State is 1, 939,952"