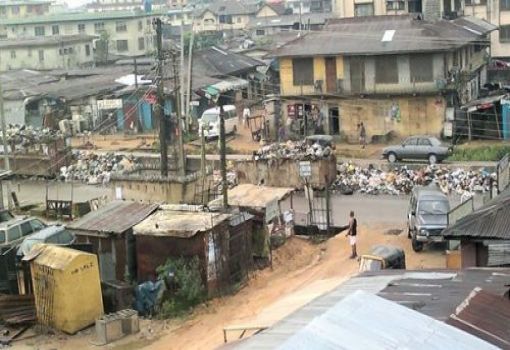 Member representing Aba federal constituency of Abia state in the House of Representatives, Hon. Ossy Prestige has accused a private hospital, Holy Wounds Christian Hospital, Aba, of inflating the bills of injured traders of Ariaria International Market, treated by the hospital
The lawmaker, who mandated the hospital to forward the bill to him when he visited the injured at the hospital, lamented that the Medical Director of the hospital, Dr Uchenna Anyanwu, has taken the opportunity to inflate the bills to the sum of N2.7 million, describing it as outrageous.
Prestige said that the bill which was made available to him by Anyanwu, was highly inflated because he (Anyanwu), thought that having promised to take care of the bills of the victims, he must pay any amount sent him.
The lawmaker who is a member of the All Progressive Grand Alliance, (APGA), added that though he is not a medical practitioner, he is aware that operating and removing a bullet from a man's foot cannot cost up to N600, 000. He maintained that he was annoyed at Anyanwu's attempt to defraud him and won't allow himself to be deceived to pay an outrageous bill.
"How can the Hospital say the cost of treating four victims is N2.7million which amounts to N675, 000 each? I'm not a medical practitioner, but everybody knows it is outrageous."
When contacted, Anyanwu who is the Managing Director of Holy Wounds Christian Hospital accused the lawmaker of failing to fulfill his promise of offsetting the bills for the injured traders.
He refused to disclose the bill, but added that it is not outrageous if the nature of medical attention and drugs afforded the victims are considered.
Anyanwu further disclosed that when the treatment was completed and the victims due to be discharged, he sent text messages to the governor, the state commissioner of Police and Hon. Ossy Prestige because the victims want to go.
"My efforts to get in contact with these people have not been successful. But two days ago Hon. Ossy Prestige came here and told me that he cannot foot the bill anymore. That I should call the governor. He said that they were based on salary that the money is too much and beyond what he can handle. I do not want to disclose the bill openly because of security reasons. But I must assure you that the bill is too small for them to pay. It is so small that an individual can pay without raising alarm as Ossy Prestige has done."
59 total views, no views today