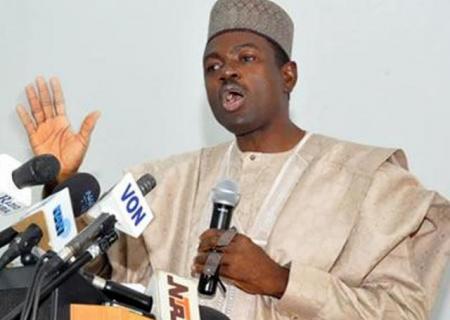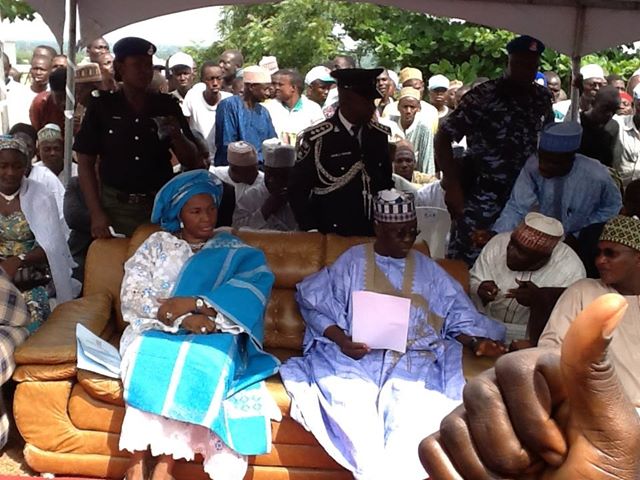 It has come to the attention of the Maku Campaign Organization that Governor Tanko Almakura has crippled the finances of Nasarawa state through high-level mismanagement and huge borrowing from banks.
The governorship candidate of the All Progressive Grand Alliance (APGA) in Nasarawa state, Mr. Labaran Maku condemns in strong terms the borrowing of N522million by Governor Tanko Almakura to pay salaries in the State.
Contrary to claims by Almakura's government that this borrowing is due to a fall in revenue or other worthless excuses, the real reason is the monthly deduction from source by banks for repayment of the N30billion loan Almakura collected two years ago against widespread opposition by the people of Nasarawa state. Other reasons include high level mismanagement of huge revenues collected monthly from the SURE-P, Universal Basic Education and MDGs accounts; the monthly revenue allocation given to the state from the federation account and inflated contracts handed out like Christmas gifts to Almakura's family members.
It should also be noted that in spite of the so called revenue shortfall claimed by the state government as the reason for the chronic borrowing, Almakura's administration collects N100million every month from the state treasury for "security votes" which amounts to N1.2billion annually, yet insecurity abounds in every corner of Nasarawa state and there is currently an alarming number of Internally Displaced Persons (IDPs).
The implication therefore is that at the end of Almakura's administration on May 29, 2015, he would have taken N4.8billion from the state treasury under "security votes".
Mr. Maku is distressed that in four years Almakura has depleted the treasury of Nasarawa state while piling up debts that will take future generations decades to pay. An administration that allegedly came for change has turned Nasarawa state into a debt burden to the extent that the state government now borrows to pay salaries.
We condemn in strong terms the financial hermorrage Nasarawa state and its people have been subjected to under Gov. Almakura's administration.
We call on Almakura to account for all the loans he has piled up on behalf of the citizens of Nasarawa state. We call on the people to reject and vote out his deceitful and violent administration which has brought so much violence and death on the people of Nasarawa so far.
Zakari Edego
Director Publicity
Maku Campaign Organisation