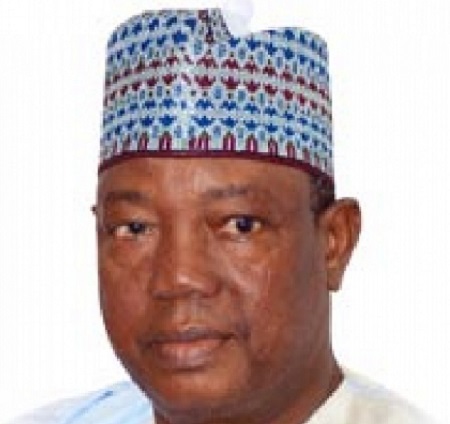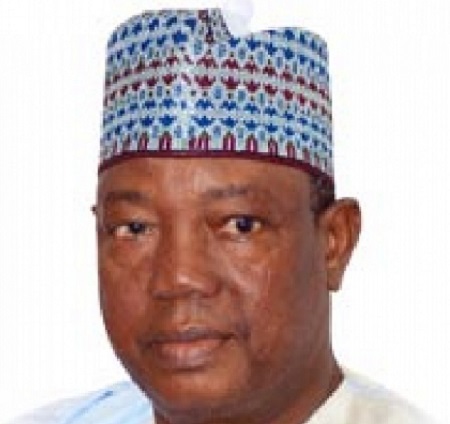 The trial of Aliyu Akwe Doma, former Nasarawa governor, Timothy Anthony Anjide and Dauda Egwa before Justice Agatha A. Okeke of the Federal High Court, Lafia continued on Monday, February 23, 2015 with Solomon Katsa, a prosecution witness telling the court that there was no memo to back payments authorised from the state treasury by the accused persons nor was the funds accounted for.
Akwe-Doma, Anjide and Egwe are being prosecuted by the Economic and Financial Crimes Commission, EFCC, on a 10 count charge bordering on money laundering.
Katsa, a former director of finance in the office of the Secretary to the Nasarawa State Government who was the fifth prosecution witness, PW5, while being led in evidence by Kemi Pinheiro, SAN, told the court that Anjide, the second accused person, who was the former Secretary to the State Government, was the recipient of the N496m (four hundred and ninety six million naira), which was released for the voters' registration exercise in 2011.
The prosecuting counsel presented a memo for release of funds dated January 20, 2011 for the exercise, which was admitted in evidence.
The witness also told the court that in the course of his duty, he received a message authorising release of funds approved by the former governor to Anjide.
Katsa told the court that the N496m (four hundred and ninety six million naira) was processed at the office of the SSG and that no retirement was established for the payment received.
Three payment vouchers were tendered and admitted in evidence as P22 a-c which was for release of funds to Nasarawa State House of Assembly amounting to N270 million. The money was received in cash and acknowledged by Anjide. Again, there was no evidence of retirement of the expenditure.
Katsa told the court that, "in financial regulation, all releases must have backings of memo before payments are made".
The case has been adjourned to

April 20 and 21, 2015

for continuation of hearing

24th February, 2015