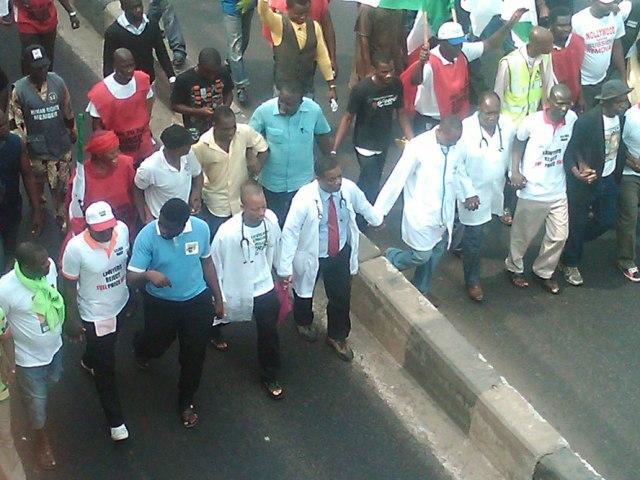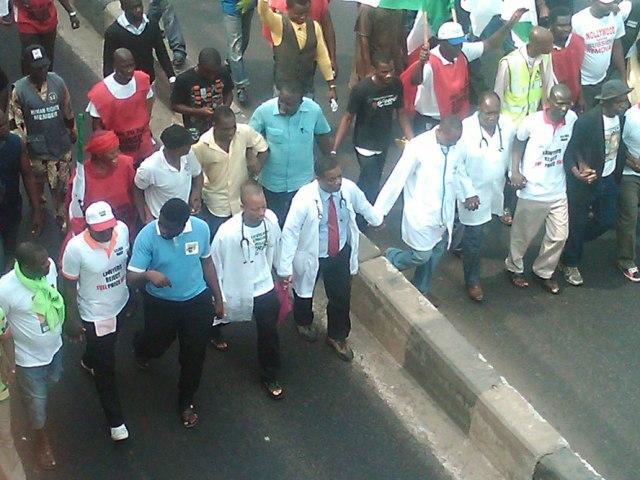 BY ABUCHI IFESINACHI, AWKA
Anambra State Government has declared that it would sack any health worker that flouted government's directives and joined  in the on-going
nationwide industrial action embarked upon by the Joint Health Sector Union ( JOHESU) .
Chief Medical Director of the Anambra State University Teaching Hospital Dr.Lawrence Ikeako disclosed this to 247ureports.com in Awka while reacting to the on-going industrial impasse by medical and health workers.
Dr.Ikeako said that the strike action did not affect those at the state level , that it only affected their counterparts at the federal level and that the disagreement should be resolved by the parties involved.
He said the health sector in Anambra is intact as all the hospitals and health facilities are functional adding that health workers in the state are not part of the JOHESU fall-out with the federal government.
The CMD of the State Teaching Hospital who was the immediate past commissioner for health emphasized that government would not temper justice with mercy as it would sack any health worker found to be part of the strike embarked upon by JOHESU .
Meanwhile the state secretary of the Medical and Health Workers' Union in Anambra comrade Patrick Obianyo told 247ureports.com that the strike action embarked upon by JOHESU was a success in the state . Comrade Obianyo stated that health services at the Nnamdi Azikiwe University Teaching Hospital Nnewi were completely paralysized following withdrawal of services by the health workers.
He said government still paid lipservice to the demands of health workers following the inability of the federal government to implement its section of the agreement reached with JOHESU .
Comrade Obianyo who equally doubles as the state chairman of the Nigeria Labour Congress Anambr chapter , revealed that part of the agreement include implementation of CONHESS 10 and its arreas as well as review of CONHESS as has been done to medical doctors amongst other pressing demands.
Although he admitted that the strike would have adverse effects on patients at the hospitals judging from the situation at the Nnamdi Azikiwe University Teaching Hospital but emphasized that their hands are tight as they have patiently waited for the federal government to fulfill its part of the agreement reached with the union to no avail adding that the strike was carried out as last resort to further press home their demands from the federal government.