Government Of Imo State
Press Release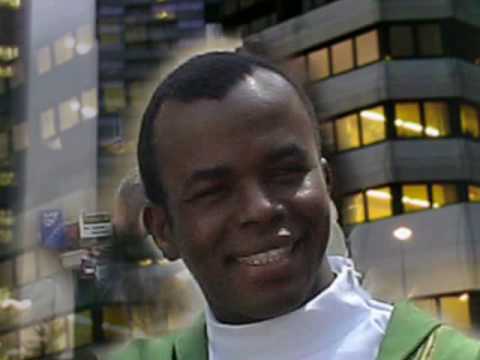 Rev. Fr Ejike Mbaka was quoted in the media to have claimed last Sunday during the thanksgiving service by the former governor of the state, His Excellency, Chief Ikedi Ohakim at the Christ the King Church Parish, Enugu that His Excellency, Owelle Rochas Okorocha gave the Archbishop of Owerri Archdiocese, Anthony Obinna N50m dud cheque.
Aside the publications in the newspapers to that effect, we have continued to be inundated with calls from editors of well known newspapers and magazines across the nation and online media outfits demanding for the confirmation of the allegation or otherwise of same.
Let us simply aver and solemnly too, that the claim is not only false, but spurious and curious in many respects.  There is no iota of truth in the wild allegation.  You can call it an "unholy blackmail" taking into account the person behind it.    We challenge Rev Fr Mbaka to go beyond his claim and provide the proofs since cheques are not invisible objects.
With this latest blackmail, Nigerians of goodwill would now begin to appreciate the orchestrated and politically motivated lies being unleashed against Governor Rochas Okorocha's government by those vividly desperate to take over power from him in 2015.
Do not forget that Fr. Mbaka is not a priest in Imo State, talk more being a clergy in the Owerri Archdiocese of the Catholic Church where  highly respected and a very decent priest, Archbishop Obinna superintends.   You then ask yourself what is the interest of Rev. Fr Mbaka.
It is important to also state that since the false claim on the N50m dud cheque didn't come from the Archbishop of Owerri archdiocese, Anthony Obinna, or from any of the priests in the Archdiocese; it becomes reasonable for us to make do with our candid denial.  But honestly it hurts and calls for a lot of concern when a priest, a well known one for that matter begins to feed innocent flocks with induced lies.
Rev Fr. Mbaka, honestly has both religious and moral duties at the moment.  He should do a follow up to his claim by providing the proof since Archbishop Obinna would not have told him what he said and again being a very decent priest who does not have the history of speaking from both sides of his mouth.  May God help his people and also help his church.
Imo is in the hand of God.
Sam Onwuemeodo
Senior special Assistant Media, to the Governor