Press Statement By The Southern Kaduna Indigenes Progressive Forum ( SKIPFO ).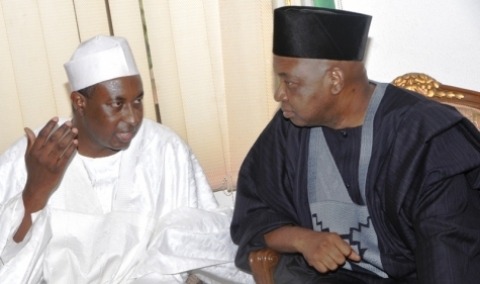 Following the genocidal attacks and massacre of defenceless people, mostly women, children and the aged in three communities in namely Angwan Sankwai, Angwan Gata and Angwan Kura in Moroa Chiefdom of Kaura LGA, Kaduna State on the night of March 14th, 2014 and the senseless killings of innocent farming villages, a coalition youth groups of Southern Kaduna decided to stage a peaceful demonstration in Kaduna on Monday March 17th, 2014 to express their sorrow and complicity of the State government.While the tears were still running down our faces over the unprecedented massacre of over 126 defenceless families in the history of Kaduna State, we were brutally caused undue verbal and psychological injuries by the one who is supposed to be the father of everyone in Kaduna  State today  – Governor Mukhtar Ramalan Yero. When the State Commissioner of Police was informed of the intended peaceful demonstration he called the coalition to a meeting and requested that we shelve our planned demonstration in order not to further jeopardise the already fragile peace in the city of Kaduna. In exchange, he offered to speak to the Governor to grant us audience to express our worries and grievances to the government of Kaduna State.  We accepted this in good faith in order not to worsen the already charged situation in the State, and believing that the Governor would respond favourably and promptly to the grave security situation in the southern part of Kaduna State considering the magnitude of wanton destruction of lives.
At our meeting with the Governor of Kaduna State, His Excellency, Alhaji Mukhtar Yero, we presented the following requests and questions to the Kaduna State Government:
Since 2011 till date, all communities in Southern Kaduna have never known a peaceful night's sleep. There is no single community in Southern Kaduna that has not suffered unprovoked attacks from the Hausa/Fulani. Why have the attacks and all forms of violence been targeted at Southern Kaduna communities? There is no single attack ever recorded in the northern part of the State as at today, since the 2011 general crisis.
Explain to the people of Southern Kaduna and indeed all Nigerians, why the perpetrators of these heinous and genocidal crimes in Southern Kaduna, even when apprehended and handed over to the security agencies have never been brought to book or prosecuted. Instead sponsored groups speaking for the culprits have always justified such mass murders of hundreds of women and children on grounds that a few of their cattle have been killed and no single carcass of cattle has been produced to buttress this claim, yet lives are wasted at will. Are the cows of greater value than the sanctity of human lives?
That since the Security agencies have failed to end the attacks on our peaceful communities the Kaduna State Government should set up an agency to regulate neighbourhood watch groups in our communities and immediately employ 800 youths from each of the Local Government Areas affected by the attacks, who will be trained and empowered to assist the security agencies in protecting the Southern Kaduna communities from incessant attacks by the Fulani gunmen.
That while relief materials and assistance should be immediately provided to the victims, our people do not want to be killed and their crops and farmlands destroyed just for some people to show "concern" by giving such relief materials.
That adequate arrangements should be made to provide security of lives and property in Southern Kaduna, in collaboration with the communities therein, in order for Government to convince our communities that they have not been abandoned to their own fate by the same government that has the sole responsibility of protecting lives and properties of its citizens.
That the  report of the Peace and Reconciliation Committee set up by late Gov Sir Patrick Ibrahim Yakowa in 2012 but submitted to Gov Mukhtar Ramalan Yero in April, 2013 be released and the White Paper be made public and implemented to the later.
We were totally disappointed with the response by the State governor even after we graphically and  extensively presented evidence of escalation of the killings, starting from Angwan Yaro and Angwan Yuli in July 2011, Fadiya Bakut in Bajju Chiefdom, Bitaro in Jaba LGA and Kafanchan in Jema'a LGA, to Afana, Zonkwa and several communities in Zangon Kataf LGA, and Kukum -Gida and Ungwan Rami in Kagoro, Attakar and Moroa in Kaura LGA, where in the last instance, in one fell swoop, over 126 people were murdered in their sleep in the dead of night in Maroa. Instead, the Governor of Kaduna State, responded with the wave of his hand that our communities who have been under constant bloody attacks should be patient as this attacks will soon fade away when the time comes. In other words, the people of Southern Kaduna have no assurance of their security from the Chief Security Officer of the State.
To add insult to injury and more pain to a grieving people, the governor threatened all communities in Southern Kaduna that anyone who thinks that he can try the government of Kaduna State, he will be crushed. In his words " This government has the capacity to crush any protest". He chided Maj George Asake ( rtd ) thrice that he was still waiting for the summons from the International Criminal Court of Justice ( ICC ). He gave the impression of someone who is above the law and is untouchable. We wish to assure him that he is touchable and with God on our side, we shall commit him for trial before the ICCJ in due course. After all it is his complicity in these genocide case that we are all talking about!
The contempt with which the governor of Kaduna State has regarded our people as worthless varmints that should be obliterated from off the surface of the earth was shown in clarity and in obvious arrogance. His aggressive disposition to the butchered communities who are grieving at this time that the wounds inflicted on them are still so fresh, and who need to be consoled, leaves a bitter taste. It gives us the impression that the person who is supposed to protect us, that is the Executive Governor of Kaduna State Alhaji Ramalan Mukhtar Yero is clearly tacitly in support of the attacks and jubilant that his kith and kin who have exchanged the shepherd's rod for AK 47s and other automatic weapons are wrecking so much havoc in Southern Kaduna. Cattle rearing has taken a new turn in Kaduna State and who dares to question the AK 47wielding Fulani gunmen? Every Bajju, Atyap, Gwom, Attakar, Sholio, Ham etc person has become the wolf threatening the herds of cattle of Ramalan's brothers and must be shot at sight or better still, in his sleep so that the threat is completely obliterated!!
Last year while addressing our traditional rulers in Southern Kaduna, he told the audience in clear terms that we should know that he is a Fulani man and whether we like it or not, we must live in peace with the Fulanis in our communities. The terms by which we are to co-exist with these people are determined by the Fulanis and their kith and kin, the Governor of Kaduna State, Alhaji Mukhtar Ramalan Yero. The terms are the daily killing of our people. The Fulanis have turned it to sport now, using our people for target practice, AND WHO WILL HELP US.??
We wish to state the following:
We are bona fide citizens of this country with the full rights that any other citizen of Nigeria possesses, no matter his inclination, tribe or religion.
We are bona fide indigenes of Kaduna State with equal rights as any other bona fide indigene of the State.
Under the constitution of the Federal Republic of Nigeria, we must by right, enjoy our full fundamental human rights to life, free speech, association, movement etc as enshrined in the protocols of International Law on Human Rights to which Nigeria is a signatory.
The State Government statutorily must protect every life and property within its boundaries as required under the constitution.
We want to appeal to the President, Commander-In-Chief of the Armed Forces Federal Republic of Nigeria, Dr. Goodluck Ebele Azikiwe Jonathan to come to our aid. Mr President, we are being killed because of you – because we voted you in 2011, the Hausa/Fulani have vowed never to forgive us for giving you the desired and well-earned victory. We are also Nigerians, will you allow us to be wiped out for no reason?
While we cannot deny anyone the right to belong to whatever tribe, we believe that the Governor of Kaduna State and his office must first and foremost be for the totality of every indigene of Kaduna State and indeed anyone living within the boundaries of the State. Alhaji Ramalan Yero has chosen to display his open bias against any group of people that are not Fulani and his quest to annihilate them is a passion that has consumed him.
The question on our lips today is, will any Atyap, Bajju, Attakar, Sholio, Oegworok, Gwom, Ham etc. person ever feel safe in the present administration in Kaduna State? We have lost our confidence in the ability of the governor of Kaduna State to protect and secure our lives, either in our villages or in the cities of Kaduna State. ALL the issues ever raised to bring the gory killings in our communities to the attention of the governor so that he can take steps to secure these communities have always been met with open threats to the people raising the issues. The governor should be the father of the State, but this father is devouring a particular section of his children and encouraging others to take over their inheritance!
Since the State government has abdicated its responsibility to protect our lives and the Governor of Kaduna State, Alhaji Mukhtar Ramalan Yero has publicly chosen to champion the fight to completely wipe out all people of Southern Kaduna, we may be left with no choice but to defend ourselves and protect our own lives. The right to self-defence is an international human right clause which is also clearly captured in the Constitution of the Federal Republic of Nigeria 1999, unless this right will be denied us also!
Finally, it is quite disgusting and unbelievable but true that the genocide that took place in three communities of Manchok on the night of 14th March, 2014 ( 12 days on ) neither Alhaji Ramalan Yero nor his Deputy Amb Nuhu Audu Bajoga ( a bona fide son of Southern Kaduna and under whose plank he became the Deputy Governor have not found it expedient  nor officially, morally and religiously expedient to visit these commuties to condole with the families of the bereaved while assuring the displaced persons that government cares about them and would do everything possible to protect and resettle them. Sooner or later these same people who cite security reports as impediment to their not going to condole as their safety is not guaranteed, will shamelessly go begging and canvassing for the votes of these same threats to their lives ( as they would like the world to believe ) in order to continue their poor run of governance as governor and Deputy Governor. Have the people of the Deputy Governor's immediate constituency suddenly become a threat to his own life? Only time and conscience will answer this question.
We therefore call on all peoples of Southern Kaduna to rise to defend their lives and those of their loved ones because the current governor of Kaduna State will not lift up a finger to help you. You have become pawns in his chess game, to play at his will. Your destiny is your hands!
MAJ GEORGE NCHOK ASAKE  ( RTD )         DR CLEMENT WOJE
Chairman                                                       Secretary