TEHRAN, Feb. 28 (Xinhua) — Iran's air force is ready to conduct joint military exercises with neighboring states, Lieutenant Commander of Iran's air force Brigadier General Alireza Barkhor was quoted as saying by semi-official Fars news agency on Sunday.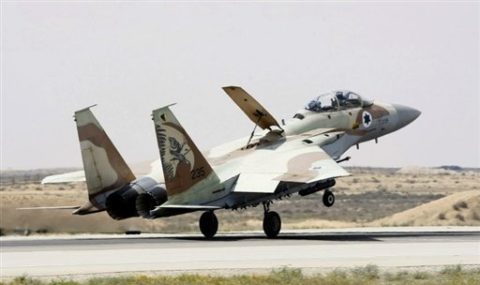 "If (joint military exercises are) requested by any of the Persian Gulf littoral states and the neighboring countries, we will stage air drills with them," Barkhor told the agency on Sunday.
The Islamic Republic is willing to send its fighter jets to other countries to conduct such joint military exercises, he said.
Iranian military commanders have repeatedly urged the regional states for joint drills as a means and message of convergence.
Earlier, an Iranian navy commander said Iran's naval forces were ready to hold joint military drills with other Middle Eastern countries to provide security for the entire region. Iran has been particularly open to cooperation with Iraq.
Last September, Iranian and Iraqi navies signed a memorandum of understanding on military cooperation, which encouraged the exchange of experience, training, military equipment and naval cooperation. And in early January, Iran offered to help Iraq's army combat al-Qaida affiliated groups in the Arab country.
Despite Tehran's calls for convergence, however, many Gulf states remain wary of Iranian military power. Last November, the Gulf Cooperation Council agreed to form a regional police force for the six Arab state members, many of whom have expressed concern over Iranian influence in the region. Tehran has not received any response to its calls for collaboration, but says military cooperation among the regional states will provide security for the Middle East.