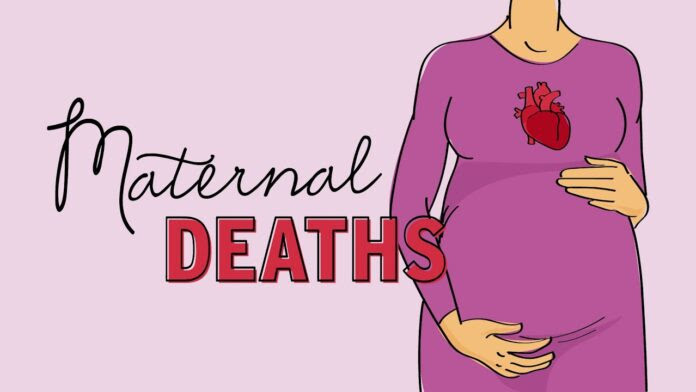 BY SULE TAHIR.
Recent indices of the World Health Organization, WHO has placed the country as second amongst the countries in the world with high rate of maternal deaths in the world, a new report from the World Health Organisation, WHO has disclosed.
The report tagged the 2023 Progress Report, revealed that Nigeria accounts for 29 per cent of the global toll in 290,000 maternal deaths cases every year and may miss the SDG target by 2030
The country also ranked highest globally in incidences of neonatal and child deaths. The report also highlighted 8 other countries with high maternal, neonatal and stillbirths including Pakistan, the Democratic Republic of the Congo, Ethiopia, Bangladesh, China, Indonesia, Afghanistan, and the United Republic of Tanzania.
The report showed that maternal and infant mortality rates in Nigeria have stagnated since 2015, approximately occurring every year.
The world health body warned that based on current trends, over 60 countries, including Nigeria, may miss maternal, newborn, and stillborn mortality reduction targets set in the Sustainable Development Goals by 2030.
The report which blamed the trend on disruptions by the COVID-19 pandemic also showed that Nigeria took the second position as more women continued to die from pregnancy-related problems in the last three years.
Other factors of concern include growing poverty, worsening humanitarian conditions and inadequate funding bedevilling countries across the globe.
In another joint report, no fewer than 152 million premature babies were born between 2010 and 2020, with an estimated 13.4 million babies born preterm in 2020 and nearly one million dying from preterm complications.
The report released by United Nations agencies and partners said the figure is equivalent to around one in 10 babies born early (before 37 weeks of pregnancy) worldwide.
Safiya*, 25, gave birth to premature quatriplets, but only two survived, Federal medical Centre, Katsina, Nigeria. One of her babies is in an incubator and the other one has been stabilised. Safiya has started holding her baby against her chest so she has contact with her and can breastfeed him. This method, called Kangaroo Mother Care Programme, was introduced in this hospital by a group of personnel that have been trained by Save the Children.
This technique is an alternative to incubator because the mother's body heat keeps them warm improving the survival rate of underweight newborns, but it also allows good contact between mother and child.
'Born too Soon: Decade of Action on preterm birth', produced by the World Health Organisation (WHO) and the United Nations Children's Fund, UNICEF, together with PMNCH, the world's largest alliance for women, children, and adolescents, sounded the alarm on a 'silent emergency' of preterm birth, long under-recognised in its scale and severity, adding that there is an "impeding progress in improving children's health and survival.
The report contained updated estimates from WHO and UNICEF, prepared with the London School of Hygiene and Tropical Medicine, on the prevalence of preterm births. It said overall, it found that preterm birth rates have not changed in any region in the world in the past decade, with 152 million vulnerable babies born too soon from 2010 to 2020.
It stated: "Preterm birth is now the leading cause of child deaths, accounting for more than one in 5 of all deaths of children occurring before their 5th birthday. Preterm survivors can face lifelong health consequences, with an increased likelihood of disability and developmental delays.'
According to the report, too often, where babies are born determines if they survive. The report noted that only 1 in 10 extremely preterm babies (less than 28 weeks) survive in low-income countries, compared to more than nine in 10 in high-income countries. "Gaping inequalities related to race, ethnicity, income, and access to quality care determine the likelihood of preterm birth, death, and disability, even in high-income countries.''
The report noted that Southern Asia and sub-Saharan Africa have the highest rates of preterm birth and preterm babies in these regions face the highest mortality risk. It noted that together, these two regions account for more than 65 per cent of preterm births globally. The report also highlighted the impacts of conflict, climate change and environmental damage, COVID-19, and rising living costs are increasing risks for women and babies everywhere.
"For example, air pollution is estimated to contribute to 6 million preterm births each year. Nearly one in 10 preterm babies was born in the 10 most fragile countries affected by humanitarian crises, according to a new analysis in the report.'
The report called for increased investments: mobilising international and domestic resources to optimise maternal and newborn health, and ensuring high-quality care is provided when and where needed.