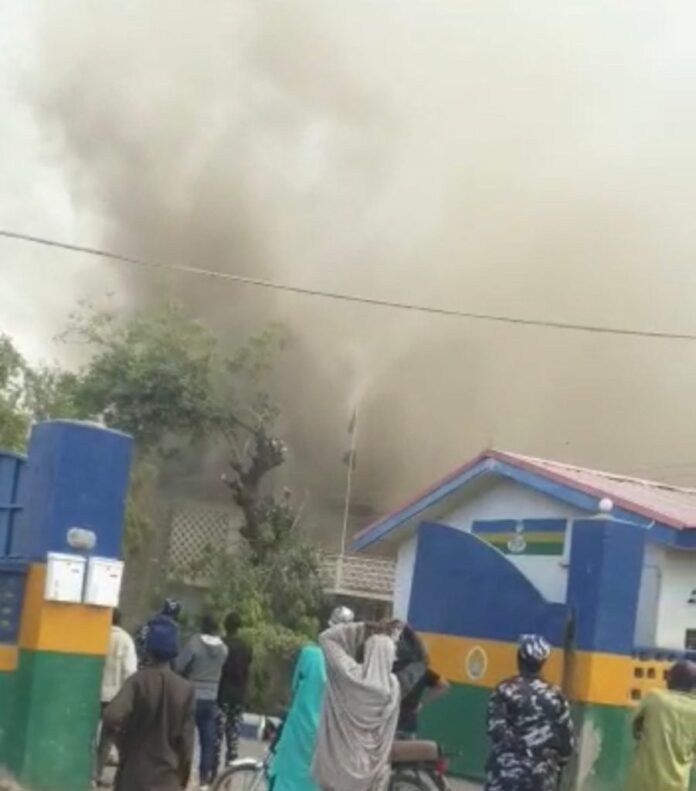 Information reaching 247ureports.com has indicated that mysterious fire gutted the Bompai headquarters of Kano State police Command.
Loading ...
No one has explained the source of the fire as at the time of filling this report, but some officers who spoke to our Reporter in condition of anonymity suspected electric fault.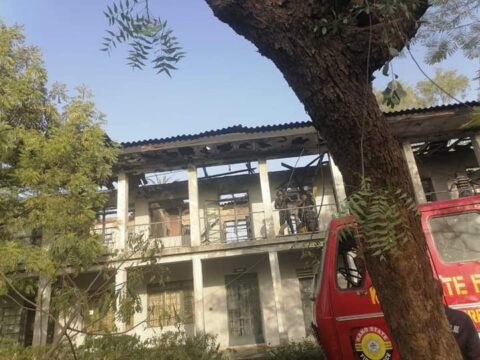 They also decried the non nonchalant attitude of the men and officers of the Fire Service who did not arrive on time to save the situation.
The inferno razed sensitive officers at the building occupying the office of the Commissioner of Police, but the police boss'office was not touched, though the office of the Deputy Commissioner of Police (Admin), the Police Public Relations Officer (PPRO) office, Finance Office, among other top officers'office were touched by the fire.
No life was reported lost as at the time of filling this report, but our Reporter gathered that sensitize files were burnt during the inferno.
The police authorities at the Command are yet to release official statement of the actual cause of the inferno.
More details later…