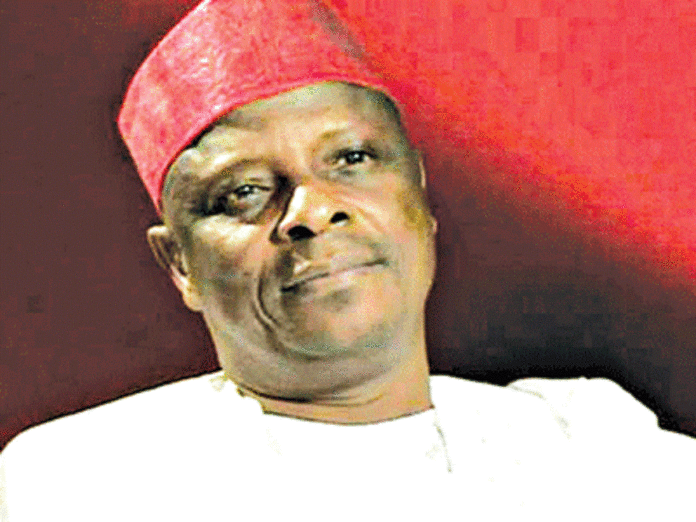 E.A Yankaba
…Kwankwaso Accused Dangwani of Sabotage
The Kwankwasiyya movement in Kano is facing a serious internal crisis among its members in the last few weeks.
This is coming after one of its stakeholders and leaders in Kano distributed food items worth millions of naira as part of Ramadan Palliatives to its members.
A close aide of Kwankwaso Sanusi Surajo was seen in a video that went viral accusing Dr Yunusa Adamu Dangwani of trying to disunite the movement because of his ambition against Abba Kabir Yusuf, a governorship anointed candidate of PDP in the 2019 poll.
Sanusi Surajo reiterated that they will no longer accept any candidate other than Abba Kabir Yusuf calling on Dangwani to forget about his ambition or walk out of the movement.
"Even Kwankwaso cannot change Abba for us, if you're not going to support Abba is better you walk out of the movement or defect from the party.
Abba has gotten the support of the people, he was accepted by the people, we can't change him but we know that he's doing all these to sabotage Kwankwaso but God is seeing them and they will not succeed.
Kwankwaso has supported them, he made them who they are, these are people that cannot win election in their polling units". Sanusi said.
Though he refused to mention the name, his message was clear that he's directing it at Dr Yunusa Dangwani, a former Chief of Staff to Kwankwaso and Commissioner of water resources when he was governor for second term.
Dangwani has been on the news since his distribution of Ramadan Palliatives to party members.
He has since been enjoying the support of many Kwankwasiyya stakeholders and members who are openly calling on him to contest for governorship.
It can be seen after the emergence of Sanusi Surajo video where some members of the Kwankwasiyya movement condemn it and call on the party to suspend him as Organising Secretary in the state.
"There is nothing wrong in expressing interest to contest or for your supporters to call on you to contest, that's the beauty of democracy. This time around, we want democracy to take place, let Kwankwaso change Abba for the good of the party and the movement.