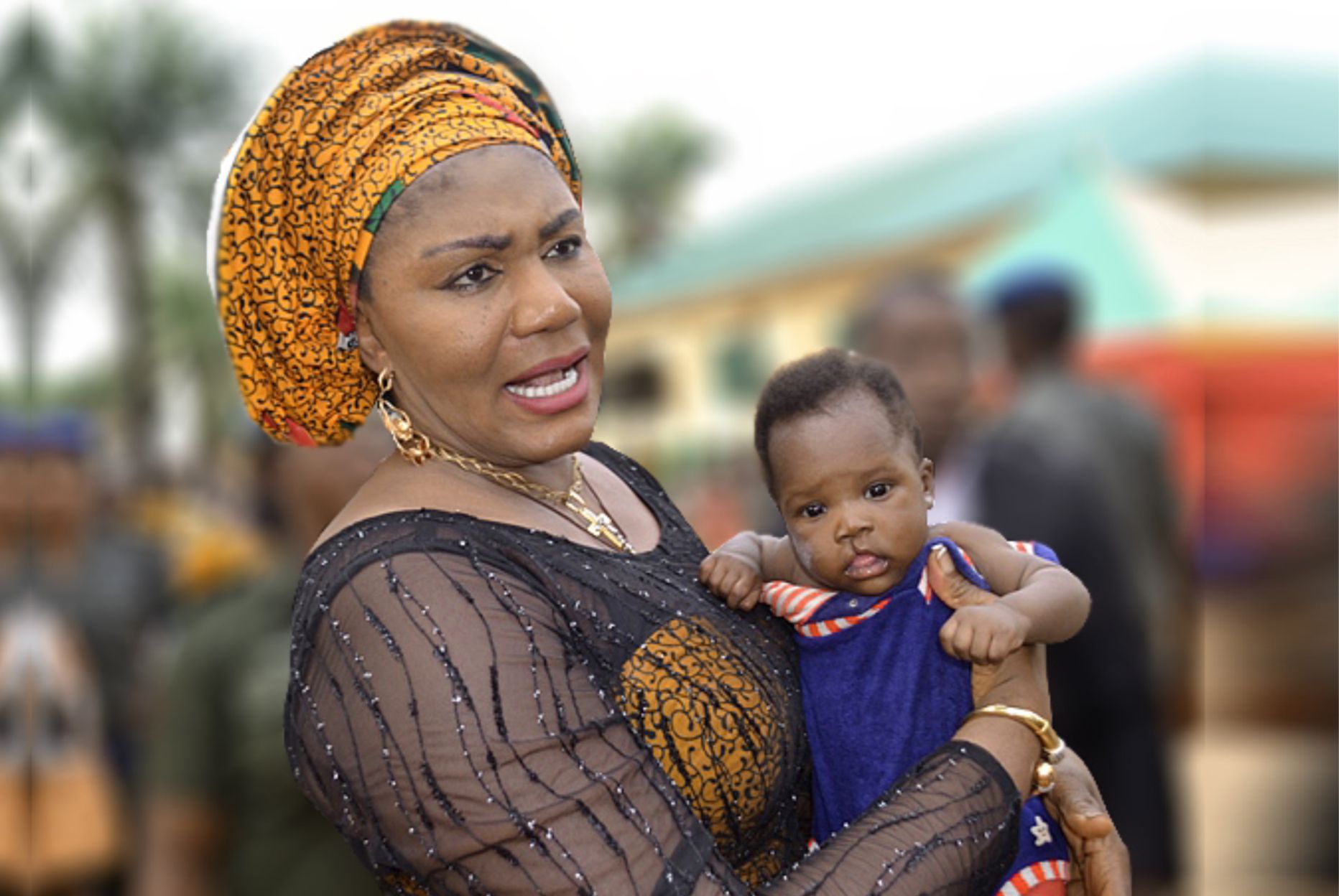 By CHUKS EKE
The wife of Governor Willie Obiano of Anambra state and Chairperson, Caring Family Enhancement Initiative, CAFE', a Non Governmental Organization, NGO empowering the down trodden in the state, Mrs. Ebelechukwu Obiano has assured people of the state that her husband's administration would complete all the outstanding projects in the state before leaving office at the end of his tenure.
Mrs. Obiano who disclosed this yesterday during her working tour of Idemili North and Idemili South Local Government Secretariats, Ogidi and Ojoto while distributing palliatives to no fewer than a total of 800 indigents in the two council areas, including the widows, the orphans, the elderly and physically challenged persons, said government was currently taking the inventory of all the dilapidated spots in various parts of the state.
She noted that although government lost so many revenue sources as a result of COVID-19 pandemic, which resulted in government limping on dried pocket, after this rainy season, Obiano administration would embark on aggressive completion of all outstanding projects, aimed at delivering on target before his tenure elapsed.
She therefore charged local government personnel, traditional rulers, political appointees and relevant stakeholders from the two council areas to monitor the pace of ongoing projects, identify dilapidated spots and report back to the state government for appropriate action.
she also reminded the people of the areas of the dire need to still wear their face masks, keep social distance, wash and sanitize their hands, as part of COVID-19 pandemic preventive measures.
Earlier in their respective welcome addresses, Mrs. Ifeoma Asha Nnabuife, wife of Chief Raphael Asha Nnabuife, Chairman of Idemili North Local Government Transition Committee and Mrs. Chinyere Unachukwu, wife of Don Unachukwu, Chairman of Idemili South Local Government Transition Committee, commended Mrs. Obiano for her numerous kind accomplishments through her CAFE' NGO.
Ifeoma and Chinyere noted that for Mrs. Obiano to still be going about dispensing succour to vulnerable and handicapped children, indigent women and widows, training our youths under CAFE' skill acquisition and skill training programmes and at the same time equipping them with tools of trade and start-up capitals for businesses, were enough evidence to show that her philanthropic activities knew no bound.
They also commended her for rehabilitating some lunatics and reuniting them with their respective families, as well as building toilet facilities for some markets women in the state and at the same time building and furnishing modern houses for the widows, among others
They further lauded her for providing free prosthetic limbs and wheel chairs for which over 1,000 physically challenged have benefited from, as well as facilitating free surgeries for children with congenital abnormality of cleft lip and cleft palates.
In their brief welcome speeches, Chief Nnabuife, the Idemili North Transition Committee Chairman, and his Idemili South counterpart, Don Unachukwu had expressed the joy that Mrs. Obiano had been consistent in visiting the local government areas every year for consecutive six times now to give out palliatives for the downtrodden.
The council bosses contended that even when she is no longer seeking a re-election bid for her husband, Obiano, this time around, she still made it a point of duty to visit and make meaningful impacts on the lives of the less privileged ones in the society.