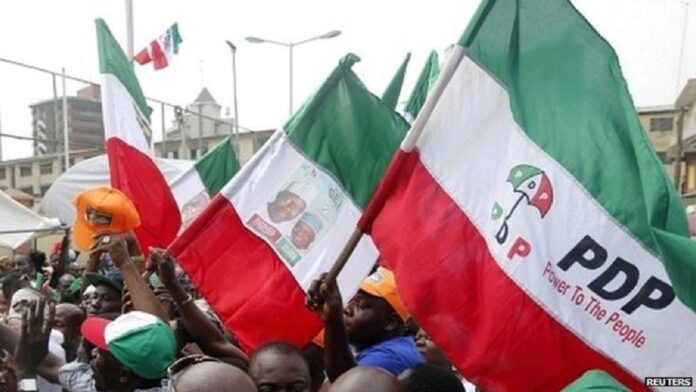 Advertisement
OFFICE OF THE STATE YOUTH LEADER, PDP IMO STATE CHAPTER*
PRESS STATEMENT
Today, Wednesday, 12th of August 2020 is commemorated as International Youth Day all over the world.
Advertisement
The theme for this year is, "Youth Engagement for Global Action".
It seeks to highlight the ways in which the engagement of young people at the local, national and global levels is enriching national and multilateral institutions and processes, as well as draw lessons on how their representation and engagement in formal institutional politics can be significantly enhanced.
Unfortunately today in Imo state, our youths have been engaged by government actors as zombies who are psychologically remote-controlled into playing unimaginable roles for politicians.
Some of these terrible roles include being used as ENTRACO agents to terrorize motorists on our roads, as thugs to flog or beat up our own very aged parents, as recruits into local Vigilante Organizations, NURTW, etc where they can be easily used as political thugs at elections, instead of being sent to schools and or empowered into farming.
The value of the Imo youth has been completely lost in our today Imo society that we have been reduced to hemp smoking, beer guzzling, Naija-betting generation.
As the world in this year expects high and positive "Youth Engagement for Global Action" in all sectors, I hereby call on the government of Sen. Hope Uzodinma to positively engage Imo youths in roles expected of yielding positive developments in the state.
Uzodinma should ensure that Imo youths who are leaders of today serving under his government are taught and imbibed with positive electoral values that would help them become true democrats in future. By so doing, their representations and engagement in formal institutional policies can be significantly enhanced for a positive future Imo.
*Greg Nwadike GOC*
*_Youth Leader, PDP Imo State_*
_12-8-20_