Loading ...
Information reaching 247ureports.com indicates that a police officer stationed at Nyanya axis of the Federal Capital Territory [FCT], Abuja has beaten to death a Civil Defense Officer in Nyanya.
According to the information received, the police officer stopped the Civil Defense Officer who taking his children to school on the morning of March 20, 2019. The police stopped him because he was driving on the wrong side of the road – near the 'pantekar' market along the Nyanya-Mararaba expressway.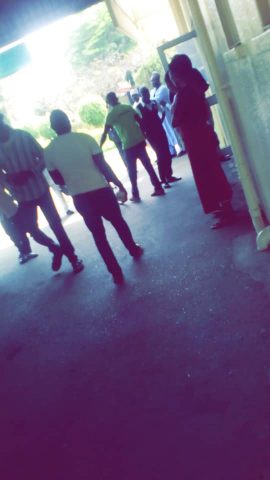 In the process of the interaction between the Civil Defense officer and the police, the police man pounced on the civil defense officer and began beating him mercilessly. As he was beating the officer, the children and the wife pleaded with the police officer – who refused to stop pounding in the civil defense officer – until he became lifeless.
The civil defense officer died on the spot – and the police officer ran away.
His corpse was taken to Asokoro District General Hospital, Abuja.
The death caused an immediate protest.
Stay tuned