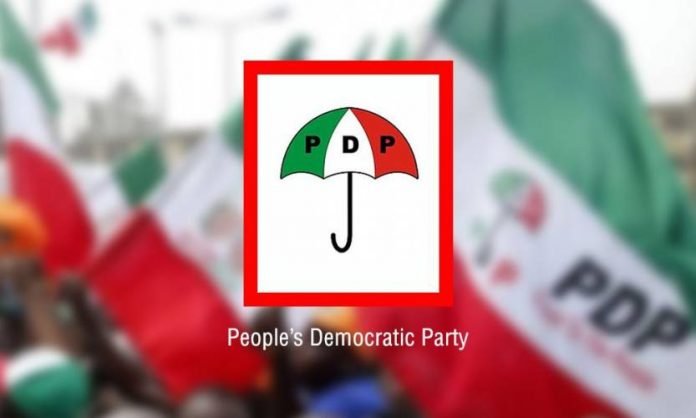 Press Statement
Loading ...
…Holds SW Presidential Zonal Rally in Ibadan on Thursday
The Peoples Democratic Party (PDP) says its South West Presidential
Zonal rally scheduled for Ibadan, Oyo state capital, on Thursday,
December 6, will accentuate its deepened consultation with leaders of
the zone in the consensus to dislodge the failed All Progressives
Congress (APC) in the 2019 general elections.
The PDP Presidential campaign Organization (PPCO) says the South West is
too sophisticated and educationally exposed to allow certificate
forgers, incompetent leaders and fraudulent elements to brazenly
continue to sit over their affairs, especially with arrogant show of
disdain and official intimidation.
The South West Presidential Zonal rally is therefore another major step
in galvanizing the people of the zone in their long-standing aspiration
to rally with a new President to liberate their political and economic
fortunes from the stranglehold of APC's oppressive and exploitative
oligarchy.
The PPCO notes that the South West zone has already embraced its
Presidential candidate, Atiku Abubakar, because of his proven capacity,
transparency and all-inclusive stance, which the region require to move
forward and realize its full potentials that have been retarded by the
Muhammadu Buhari incompetent, oppressive, corrupt and divisive
administration.
The South West holds a leading position in many critical sectors and
will no longer allow a modern day expansionist to continue to sequester
and dominate the economy of the people, while making maximum enrichment
for himself and a few acolytes at the detriment of majority of the
citizenry.
This APC expansionist and his cronies have looted the resources of the
South West and made life miserable for the people through forceful
territorial occupation, direct stealing of public funds, annexing of
public property and income generating institutions; multiple taxation,
which proceeds are directed to private purses, as well as harsh
financial regulations, which have crippled many businesses, particularly
in the Southwest.
The South West people are very resourceful, industrious and creative
group and can therefore not thrive under a lack lustre, visionless,
inept and corrupt Buhari administration.
Curiously, the administration is now trying to turn the people into
beggars by mischievously  diverting trillions of naira from the social
benefit funds appropriated by the National Assembly while handing out a
miserable N10,000 to traders, instead of giving them their due benefits
from the scheme.
The people of the South-west has therefore collectively agreed that
their liberation time could not have come at a better time than this
when the entire nation is rallying behind our candidate, Atiku Abubakar,
in the all-inclusive mission to rescue our nation from the shackles of
President Buhari's misrule and return her to good governance, national
cohesion and economic prosperity.
Signed:
Kola Ologbondiyan
Director, Media & Publicity
PDP Presidential Campaign Council