Advertisement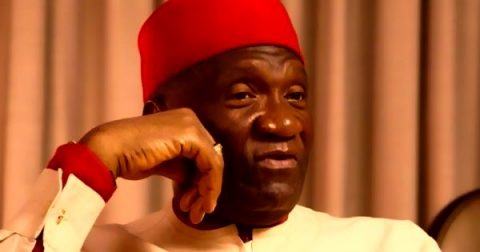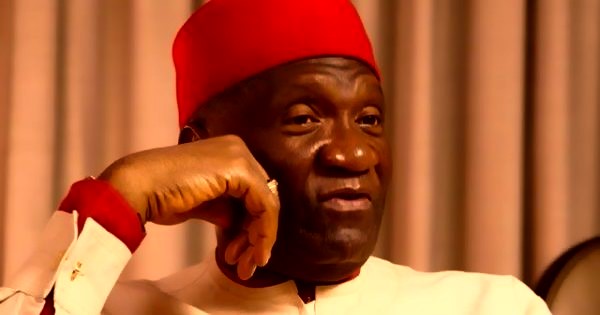 11.6m Igbos Reside In Northern Nigeria – Ohaneze President
The president of the apex organization holding the entire Igbos of Nigeria and worldwide together, the Ohaneze Ndigbo, Dr. Nnia Nwodo has said that there are 11.6million Igbo living in the nineteen states of northern Nigeria.
The Ohaneze boss made this statement at a recent gathering in Abuja.
Dr. Nnia Nwodo who had arrived the special meeting of the Ohaneze to resolve lingering tussles within the leadership cadre of the union explained that the Igbos have become too scattered and settled in the northern regions  of the country to continue to have leadership tussles.
"We must not continue like this" said the Ohaneze leader as he explained that the Igbo is ready to produce elected officials to represent them at the locations they reside in the north. "We have the number" but lack unity.
Nwodo revealed that during the crisis induced by the quit order issued by the Arewa Youths late last year against the Igbos, the Ohaneze undertook a silent census of Igbos resident in the nineteen Arewa states. "We contacted the respective town unions and joined forces with them to enumerate our people". Nwodo explained that the task was cumbersome but we did it. "An eye opener".
He called on the warring parties within the leadership structure of the Abuja FCT Ohaneze to embrace peace. "In Abuja alone, we have 2.1million Igbos". He asked for the leadership to find common ground to help effect the dream of a unified Ohaneze. He tasked Abuja Igbos to emulate the Igbos in Lagos who have produced councilors of Igbo extraction, Lawmakers and other leadership positions. "There is no reason Igbos in Abuja cannot present an Igbo for House of Representatives. The votes are there."
He continued, "With 2.1million people, if each pays the Ohaneze dues of N100 monthly, we will have N2.5b annually from Abuja alone".  He explained that this "amount is enough to launch projects without depending or waiting for any government".
He lamented the problem plaguing the Igbo group. He cited the case in Ghana where the leadership of Igbos in Ghana was split into two factions. He cited Lagos and Kano. He made mention that both the cases in Ghana and Lagos were resolved by his recent efforts. He promised to resolve the case in Abuja and Kano.
–
Stay tuned for the comprehensive report of the leadership in Abuja