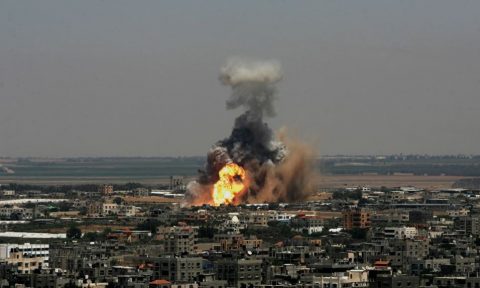 JERUSALEM (AP) — The Israeli military says it has struck 18 targets in Gaza in response to an explosive device that wounded four soldiers along the border with the territory.
The military says it struck early on Sunday as part of its response to the attack, in which two of the soldiers were seriously wounded.
The military says the targets included weapon-manufacturing sites and training infrastructures of Hamas, the Islamic militant group that rules Gaza. Israel holds it responsible for all attacks emanating from Gaza, regardless of who carries them out. There were no reports of casualties from Gaza.
The border area has been generally quiet since the 2014 war between Israel and Hamas, but has seen an increase in violence after President Donald Trump's announcement in December recognizing Jerusalem as Israel's capital.