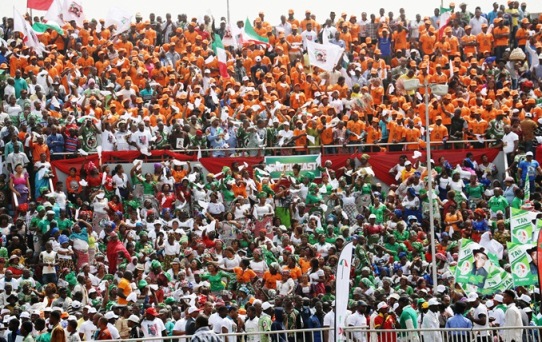 2019: PDP Set To Give Automatic Tickets To Governors, Senators, House Of Reps Members
As the cloud of electioneering campaigns gather dust, the opposition Peoples Democratic Party (PDP) is planning to giving automatic tickets to all sitting governors, senators and house of representatives members, in the forth coming general elections, in 2019.
The BridgeNews can reliably confirm that the decision to give automatic tickets to all its elected members, followed a deal struck between the party newly elected leaders and the affected officers before the elective convention that brought into power the Uche Secondus led executive in 2017.
Party sources at both the states and national levels revealed that the planned action is already causing disaffection among party faithful as well as members who are nursing the ambition of running for elective offices in 2019.
"It was a deal we discussed with all the chairmanship candidates during their campaign before the party elective convention last year," a member of the house of representatives, who spoke to our correspondent on condition of anonymity said.
The source added that the PDP leaders are of the views that "all candidates; governors, senators and house of representatives members should be allowed to contest their positions automatically in the 2019 general elections. It was reasoned that the move will strengthen the party ahead of the election," adding that the party leadership intend to "plead with those who have interest to drop their ambitions so that PDP will be able to perform well in the coming elections".
The move the source further stated will help to enhance the unity of the party stressing that "it is all designed to strengthen the party. The move will minimize rancour and it will assist the party to focus on the task of winning elections rather than settling issues arising from nominations. I believe that those who are going to be asked to step down would be compensated in one way or the other".
A stalwart of the party told our correspondent, on Wednesday, in Abuja that despite the plans, "consultations are currently going on to find the best way of handling the issue, so that it will not be a major set back for the party. PDP can not afford to allow any rancor in its ranks at this stage, so the party is going to avoid anything that will in one way or the other threaten the cohesion of the PDP. We can't afford any crisis now that elections are by the corner".
It would be recalled that ruling All Progressives Party (APC) took similar decisions for some of its elected members ahead of the 2015, a development that helped "minimized internal wrangling among members before and after the election".
–
Source: https://www.thebridgenewsng.com/2018/02/01/2019-pdp-set-to-give-automatic-tickets-to-governors-senators-house-of-reps-members/