Advertisement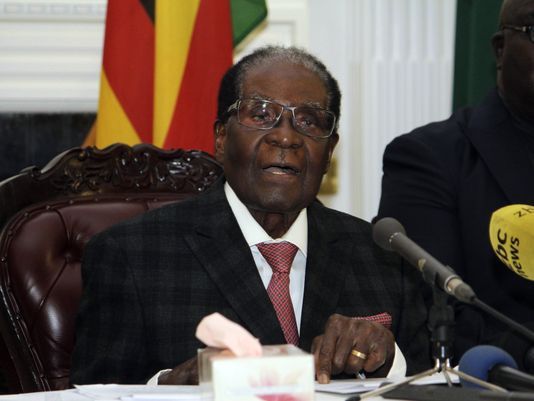 Zimbabwe's President Robert Mugabe ignores deadline to resign
Zimbabwe's embattled President Robert Mugabe appeared to have ignored a deadline by the country's ruling party to step down Monday, or face impeachment.
The ZANU-PF party dismissed Mugabe, 93, as its leader Sunday and told him he must quit by noon local time (5 a.m. ET). The time limit appeared to have passed unheeded.
Mugabe, the world's oldest head of state, made a televised address to the nation Sunday in which he was widely expected to resign after 37 years in power, but failed to do so.
Opposition activists and the nation's war veterans association announced more demonstrations.
"Your time is up," said Chris Mutsvangwa, leader of the veterans association, at a news conference. "You should have the dignity and decency to spare the country of further turmoil by simply announcing your departure immediately."
Mutsvangwa said the war veterans' association will go to court to argue that Mugabe is "derelict of his executive duty."
The Zimbabwean army put Mugabe and his wife Grace under house arrest on Tuesday last week, and also took control of the state broadcaster and the airport in the capital, Harare.
ZANU-PF's Central Committee is expected to ratify the removal of Mugabe as head of the party, the expulsion of first lady Grace Mugabe and the naming of Emmerson Mnangagwa, who Mugabe recently fired as vice president, as his successor.