---
Now 21, right around the age when generational wealth, for so long bound up in trust funds, is bequeathed, it no longer seems a stretch to say (or see, for that matter) that his most precious inheritance is the skill that once found a home in his uncle Jay-Jay Okocha, the Dionysian embodiment of carefree Nigerian football.
Genetics is a bit of a crap shoot in a sense; we may yet see a direct scion of the former Super Eagles captain evince the same wonder with his use of the ball, but that is strictly supposition.
What we can tell at this moment is that whatever the gene sequence that made Okocha what he was, it now seems to have randomly surfaced at the very core of Big 17.
However, the singularity of its application, and the speed with which he has taken to the international stage may now see him step out of what is a very cumbersome shadow.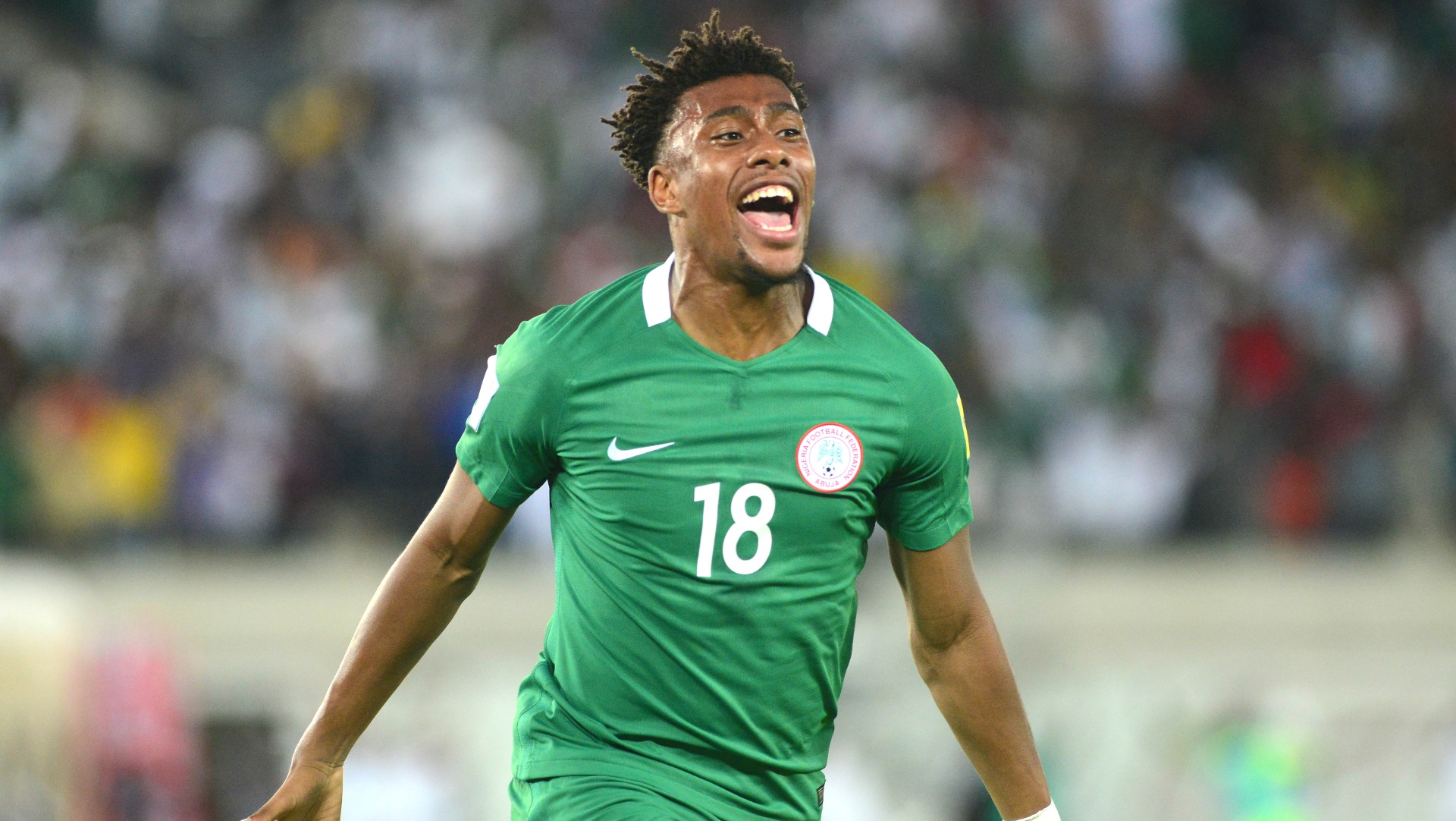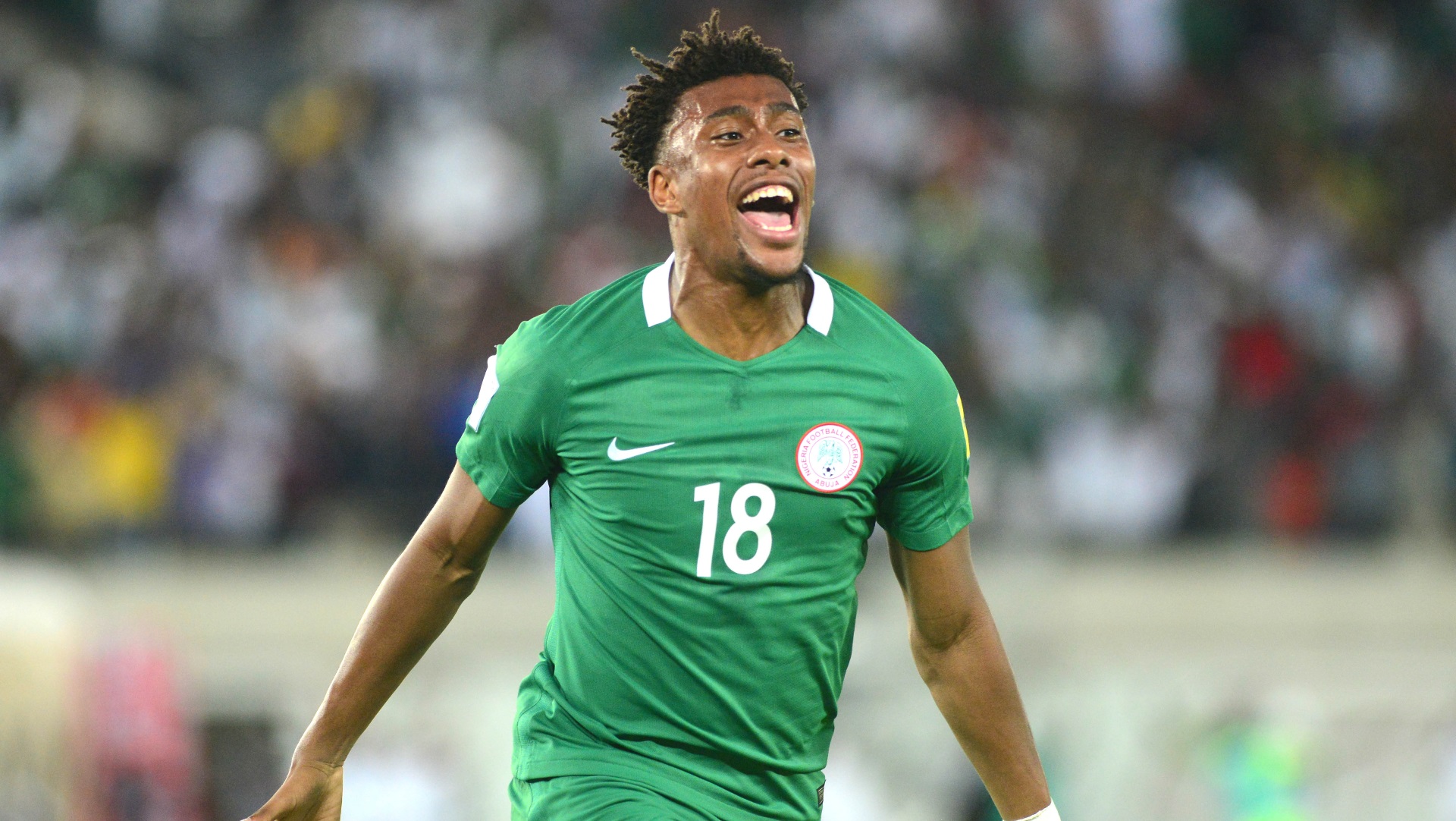 It seems that it was only yesterday the debate over whether he was deserving of a place in the national team was raging, with diatribes from both sides of the divide causing a sharp rift, and perhaps precipitating this tiresome dichotomy of home-grown vs foreign-born that is now fighting for the soul of Nigerian football.
We have watched him grow, both in a literal and figurative sense: going from worrying (both for his sake and in the service of the aforementioned agenda) whether he was up to the challenge of playing African football to enjoying him bullying Javier Mascherano off the ball is quite the metamorphosis.
If there is any disappointment over Iwobi, it is that his rise in profile with the Super Eagles is not perfectly mirrored at club level.
That he is rated very highly at Arsenal is not in doubt: faced with his nuttiest challenge of the season to date, Arsene Wenger opted to play him from the start away at Manchester City, champions-elect in the eyes of many.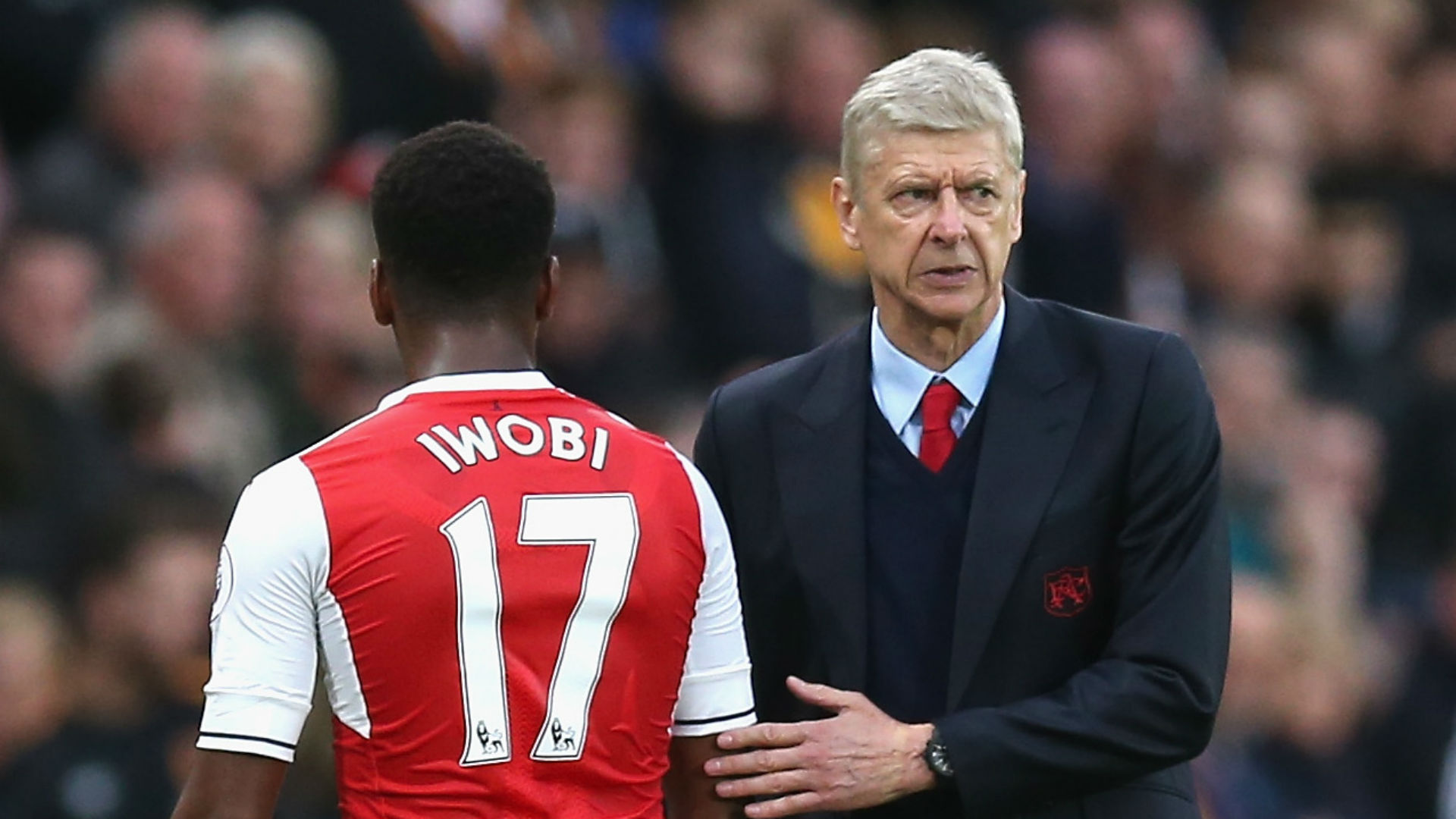 That said, since his breakout in the second half of the 2015/16 season, one which saw him ride a wave into the following season, there seems to be some stalling; perhaps even regression.
Some of that is simply to do with shape.
For all intents and purposes, 3-4-2-1 is now very much the first-choice starting system at Arsenal, a departure from the 4-2-3-1 that held sway when Iwobi first came to the fore. Noticeably, the former has one less attacking spot, and the chief victims of the need for greater defensive numbers have been the Nigeria international and Theo Walcott.
In Alexis Sanchez and Mesut Ozil, Arsenal may have two want-aways. What is certain though is that, when in their element, as they were at the weekend in the North London Derby, those two are untouchable. There can be little shame for a 21-year-old in being just behind those two in the pecking order.
As it is, our twinkle-toed magician has had to make do with the Europa League, a competition that, for all that Uefa have added the perk of automatic Champions League qualification into the mix for winners, most English clubs do not want to be in.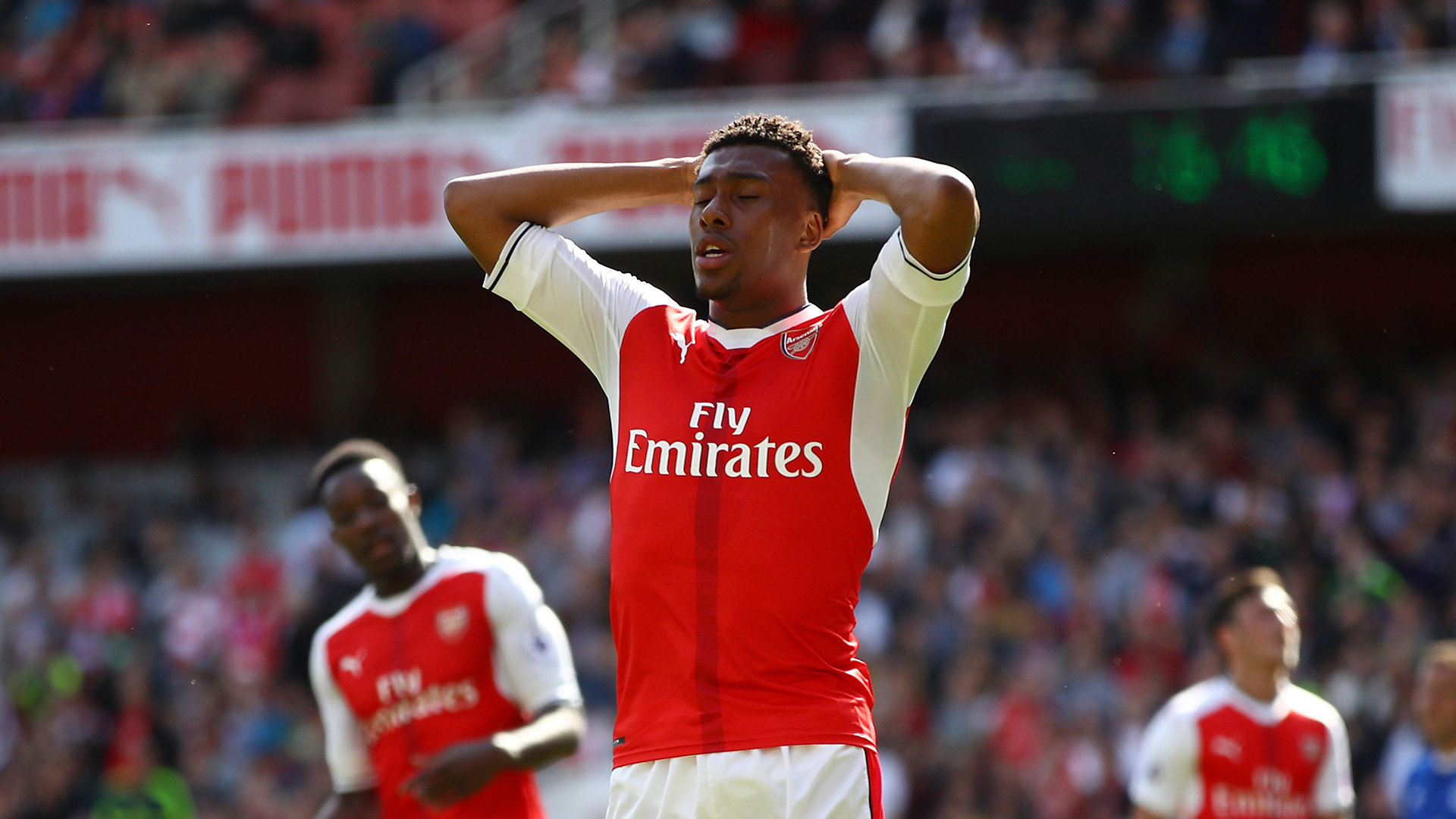 As such, Wenger has treated the competition so far as a means to grant the second-string game time, a ploy that has not lent itself to cohesive football, even though the Gunners have secured qualification with two games to spare.
Of course, it is not simply the volume of games (or lack thereof) that is a concern, but rather the quality of performance. It has become clear, over the last couple of months, that with a full complement, Iwobi is hardly first-choice with the national team either.
Player Stats — Alex Iwobi
General

Games Played

26

Minutes Played

1,462

Starts

18

Interceptions

8

Substitution On

8

Substitution Off

14

Duels Won

48.5%

48.5%

Aerial duels won

28.6%

28.6%
Alex Iwobi | 2016-17 Premier League statsThat has however not kept him from providing little vignettes of game-changing quality: his goal wrapped up qualification for the Super Eagles, and was his second of a series that saw him start only thrice.
His conjuring as well against Argentina, nutmegging Mascherano to materialize space where previously there was none, hints at just how great he can be.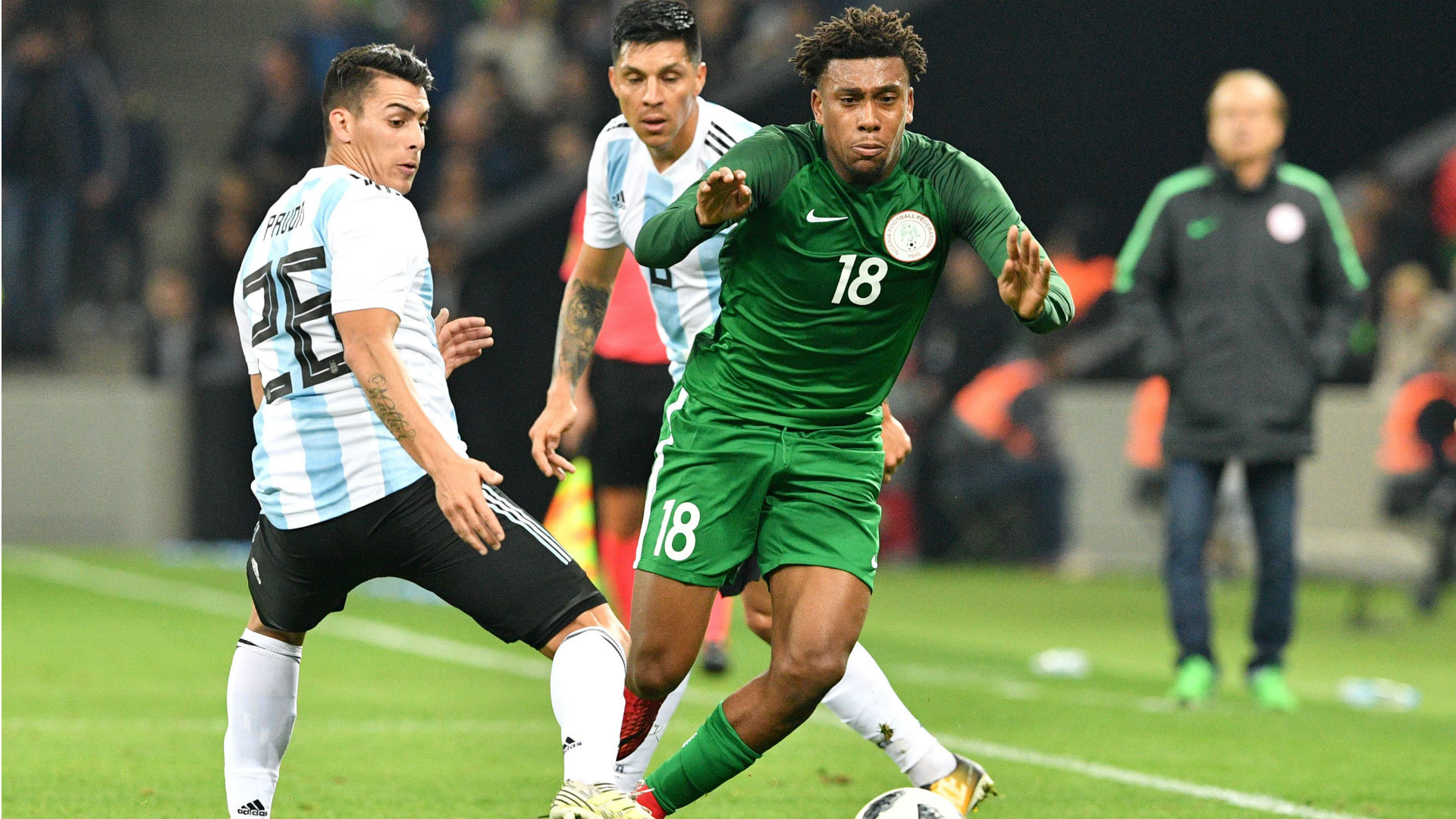 So, to what do we attribute the watered down Iwobi who presents in North London red?
The most fundamental difference is the style. Not of Iwobi, who has a chameleon's ability to adapt to his surroundings, but of both teams: Arsenal and Nigeria.
There is a notable emphasis on deep defence, relieved by lightning counterattacking with the national team. An emphasis on getting the ball forward at pace has seen the Arsenal man prosper in a manner that is not exactly possible in North London, with Wenger favoring a more possession-based style of play.
As it is, his intelligence and reading of the game means Iwobi can play in either system, but he seems an animal unleashed in green, leaping and bounding rather than probing and prodding.
The irony is that, considering he has been at Arsenal from the age of eight, the explosive player he can morph into at peak is so diametrically opposed to the present Wenger ideal…there's a nature vs nurture debate for you!