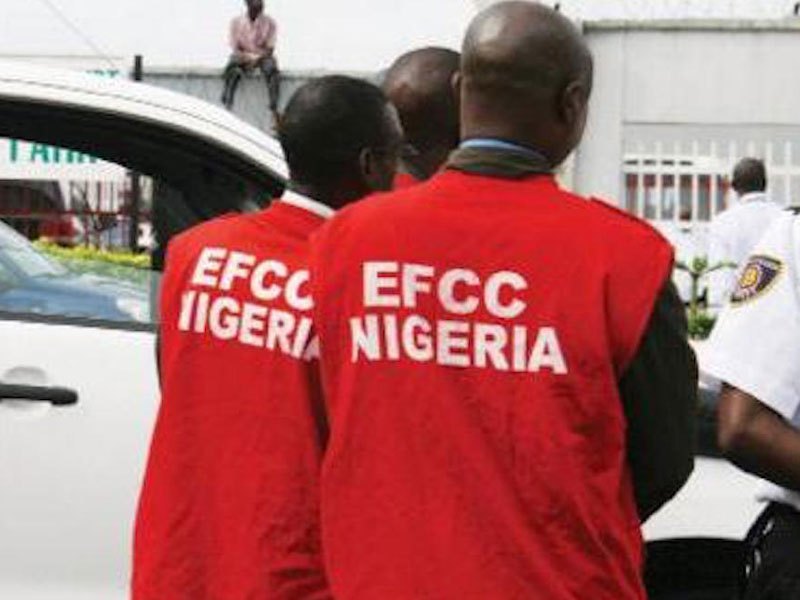 Judge Withdraws From Justice Nganjiwa's N81m Bribery Case
The trial of Justice Hyeladzira Nganjiwa of the Federal High Court, Bayelsa Division could not continue today, Thursday November 22, 2017, as the trial judge, Justice Adedayo Akintoye of the Lagos State High Court sitting in Igbosere, disclosed that the case file had been transferred to another court.
Justice Nganjiwa is being prosecuted by the Economic and Financial Crimes Commission, EFFC, for unlawful enrichment to the tune of $260, 000 and N8.65million (about N81, 705,000).
 Explaining the reason for the development, Justice Akintoye said she resolved to withdraw from the case following a petition written by Justice Nganjiwa alleging bias and seeking the transfer of the case to another judge.
"In view of the letter written by the defence to the administrative judge, the case file is no longer with me. It has been transferred to another court," she said.
Both the defendant and his counsel were absent in court today.
Justice Nganjiwa had been granted bail on self-recognition after he pleaded not guilty to the 14-count charge preferred against him.
Thereafter, counsel to the accused, Chief Robert Clarke, SAN, had filed a motion on notice dated October 4, 2017 seeking a stay of proceedings.
Moving his application on October 6, 2017, Clarke had said: ""My Lord, after an appeal has been entered at the Court of Appeal, a date has been given for hearing. My Lord, in the interest of Justice and the Constitution of Nigeria, I urge you to grant this application."
However, the prosecution counsel, Wahab Shittu, had opposed the application based on the provision of the Administration of Criminal Justice Act, ACJA.
"We strongly oppose this application based on the ACJA.  It's incompetent because the law does not allow it. My Lord, this will cause delay. Our courts frown on delay tactics by defence counsel.
"The fact that defendant has taken his plea means that he has surrendered himself to the jurisdiction of the court. This application is incomplete; it's designed to delay proceedings. I urge my Lord to dismiss the application and order the prosecution to commerce its case. In fact, my Lord, our witnesses are ready."
In her short ruling, Justice Akintoye had dismissed the application, saying, "The application before the court is motion of notice, asking the court for stay of proceedings.
"The judiciary system has moved away from delay tactics.  As a result, this matter will continue today. The application is hereby dismissed.  We will proceed with the trial."
Following the ruling, counsel to the defendant had pleaded with the court for more time to go through the proof of evidence served on him by the prosecution.
Consequently, Justice Akintoye had adjourned the case to November 13, 15 and 22, 2017 for continuation of trial, after dismissing Nganjiwa's application for stay of proceedings.