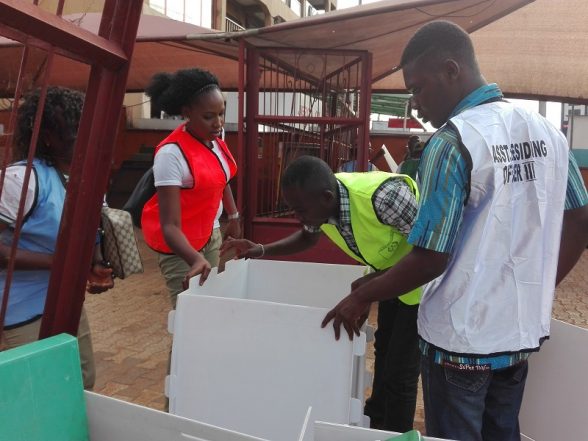 Anambra Polls: INEC Staff Arrive Polling Booths
As at 8am today's morning the Staff of the INEC [Independent National Electoral Commission] began arriving at the various pooling stations in Anambra. This is amidst a high presence of police officer and military men alone the main roads of Anambra State.
At the usually busy and noisy nerve center of the state capital, Awka, the scene appeared calm and quiet – with security operatives littered all over the streets.
The staff of the INEC could be observed trickling in at the popular Arroma junction located inside Awka south LGA. The venue, according to INEC is tagged Arroma 008 polling unit.
Immediately following the arrival of the INEC staff, they commenced with setting up of voting paraphernalia – consisting of tables, voting cubicles and voter's list.
The process appeared smooth and rancor free. Voters were seen arriving the polling booths. Some of the voters expressed satisfaction with the process.
Chukwuebuka Okaka, a trader resident in Awka who had arrived early to undergo accreditation expressed his satisfaction with the smoothness of the process thus far.
Stay tuned