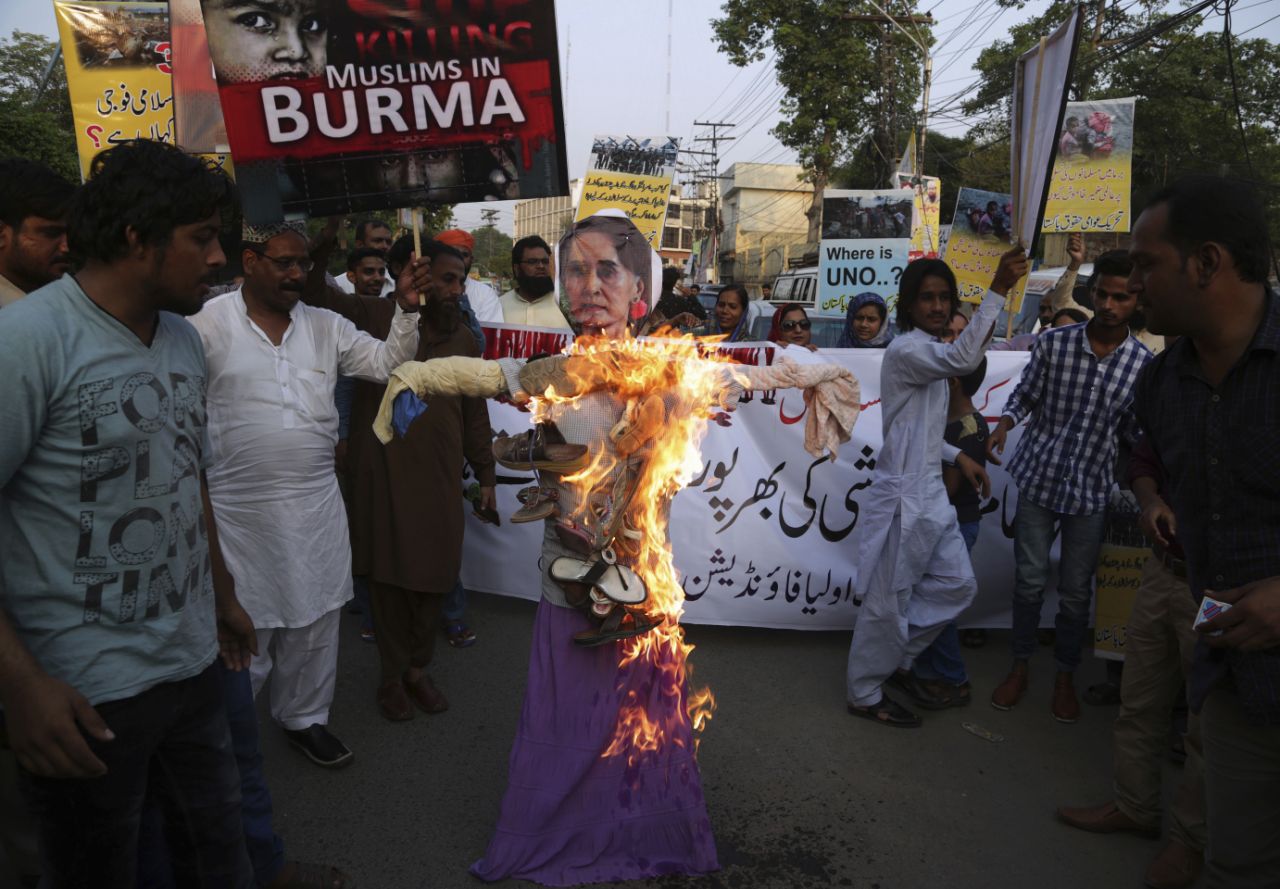 KARACHI, Pakistan (AP) — Thousands of supporters of Pakistan's main Islamic Jamaat-e-Islami party have gathered in Karachi to protest Myanmar's treatment of its Rohingya Muslim minority.
The JI supporters rallied Sunday on a Karachi main street for hours chanting slogans in support of the Rohingyas. The JI leader Senator Sirajul Haq, addressing the rally by video link, urged world powers to carry out their role in immediately stopping the "planned genocide of the oppressed Rohingya Muslims"
Another Islamic party, Jamiat Ulema-e-Islam, held a rally in northwestern city of Peshawar in support of the Rohingya Muslims. JUI leader Jaleel Khan condemned the "atrocities" committed against Muslims in Myanmar.
The rallies come a day after Pakistan's Foreign Ministry summoned Myanmar's ambassador to protest the violence against Rohingya Muslim