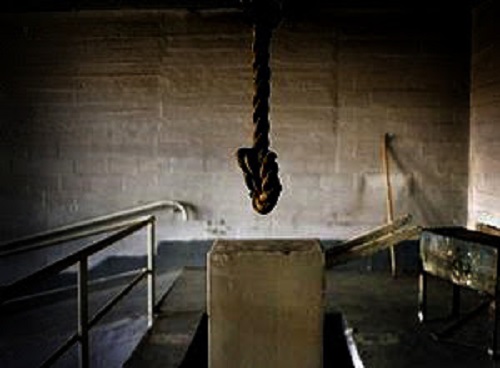 A Delta State High Court sitting at Ozoro has sentenced a 38 year old farmer, Francis Williams to death by hanging for robbing his victims of a Nokia handset valued at five thousand naira and a cash sum of one hundred and seventy naira.
Loading ...
The Court presided over by Honourable Justice A.O. Akpovi sentenced the 38 year old farmer to death having found him guilty of the charge of armed robbery punishable under section (1(2)(a) of the robbery and firearms (Special Provision) Act Cap RII Volume 14 Laws of the Federation , 2004.
The Court also found the accused guilty on the charge of wounding with intent which got him a life sentence and illegal possession of firearms with a sentence of 10 years imprisonment respectively.
An Assistant Director in the Ministry of Justice T.R. Anuhwin Esq. through prosecution witnesses had told the court that on the 4th day of June, 2014 at a Palm Kernel Farm located at Ewu in Ughelli South Local Government, the accused robbed one Hon. Noah Ovie and his assistant of a Nokia handset valued at five thousand naira and a cash sum of one hundred and seventy naira (N170.00) while armed with a cut to size locally made gun.
Prosecution witnesses further told the Court that nemesis however caught up with the armed robber who was on a solo mission when he was in the process of trying to rob them of other valuables as the two victims summoned courage and overpowered their assailant. In his desperation to escape after being apprehended, he bit off one of the fingers of the former Councillor, Hon. Noah Ovie but his escape bid was foiled by passerby who rushed to the scene and held him down and later handed him over to the Police.
The accused who made a voluntary confessional statement to the police admitted to have committed the offense but retracted same during trial, called no witness but testified for himself while the prosecution called four witnesses in proof of its case.