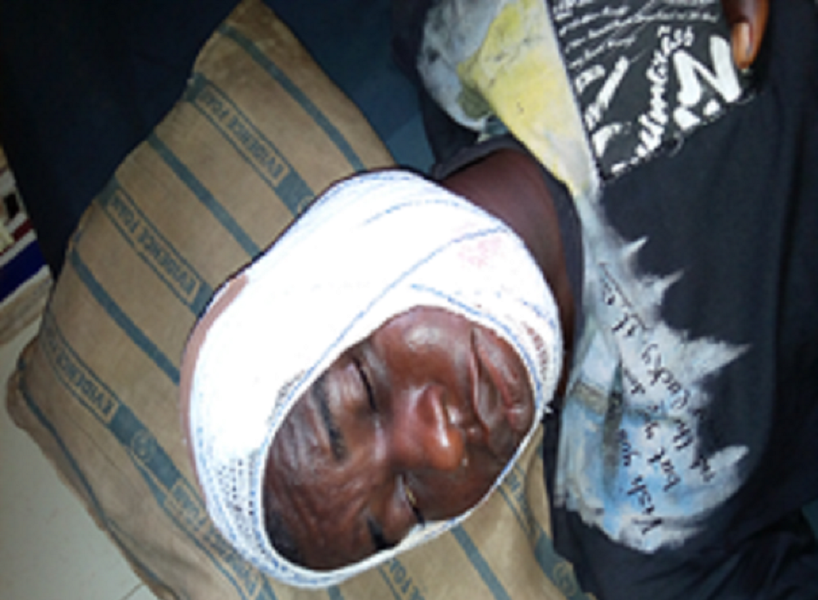 Loading ...
There was pandemonium in Umuagu quarters of Asaba, Oshimili South Local Government Area of Delta State over several cult attacks, leaving one Chinedu Pepe dead while several others had severe injuries.
Our correspondent reliably gathered that the incident which occurred Monday 10th of July, 2017 between two cousins who belongs to rival cult groups engaged in a hot argument which resulted into fisticuff left one of the cousin brother dead after being stabbed severally.
It was gathered that, trouble started when the two cousins who were sitting outside their compound smoking Indian hemp then the suspect asked the victim, Chinedu to stop smoking, that lead to the fight and Chinedu was stabbed to death while the suspect escaped.
Our correspondent learnt that before the incident, the two families were leaving in peace have become cat and rat leading to the arrest of the suspect's 75 years old father and mother by the police in order to get their son who is on the run.
In same vain, another cult group has attacked behind the Asaba General Hospital along face II of Government Reserved Area (GRA) Asaba, as one Mr. Jude Ogbenrode 35 years attacked his neighbor, Okofu Sylvester 26 years old with machete and axe over rag.
An eye witness who spoke to our correspondent, Ugochukwu Emeka said it was about 2:00am in the morning, Jude Ogbenrode went to Sylvester's apartment in the same compound and asked the victim to borrow him his stove that he was hungry and wanted to cook, when Sylvester opened his door, the suspect who was at the doorpost with a touch light pointed right to his eye "O boy where you keep my rag, I need it now or else I will kill you", the witness narrated.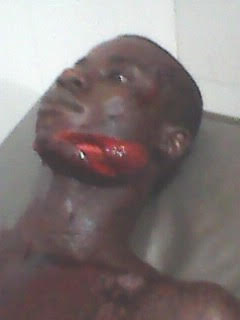 When our correspondent visited Federal Medical Centre (FMC), Asaba, on a first hand information to the victim, Sylvester said "we are living in peace, there was no quarrel but one day on the 27th of June, 2017 Jude met me and asked me to borrow him the sum of N1000 that he wants to travel to his own town, Agbor and I gave it to him and he left for work, on my return, I met him at home and he gave me back my N1000, after two days he came to me and said that he want to speak with me and I asked him what the problem was, he said that he is looking for his rag and I told him I did not see any rag that if he needs a rag that I have many condemned shirts".
The victim continued: "On Saturday morning at about 2:00am I had a knock on my door, first, I did not respond when he mentioned his name and asked me to give him my stove that he is hungry and I opened the door and brought the stove then I saw my neighbour standing with a torch light on my face, he then asked, where is my rag? I will kill you here today that was all I had then he used the machete on me".
Confirming the incident, the Police Public Relation Officer (PRO) the state police command, Mr. Andrew Aniamaka, promised that the hoodlums would be apprehended soon, revealing that there was a cult attack leaving several injured while some have been arrested and investigation is ongoing.