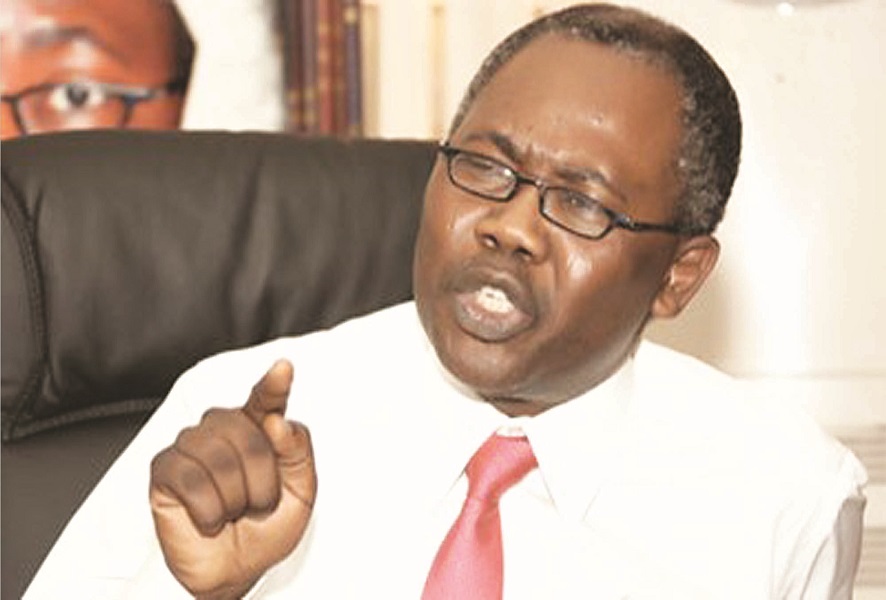 The planned arraignment of Mohammed Adoke, a former Attorney General and Minister of Justice, and Dan Etete, a former Minister of Petroleum, for involvement in the $1.1 billion Malabu oil scandal, could not go on, June 13, 2017 as they were again absent in court.
The Economic and Financial Crimes Commission, EFCC, had on March 2, 2017 filed fresh charges against them, along with two international oil giants – Shell Nigeria Exploration Production Company, and Eni, as well as Aliyu Abubakar, Malabu Oil & Gas Ltd, Rocky Top Resource Ltd, Imperial Union Ltd, Novel Properties & Dev. Co. Ltd, Group Construction Ltd, Megatech Engineering Ltd.
They are alleged to have defrauded the Nigerian government of the said sum, in a fraudulent deal involving the transfer of ownership of Oil Prospecting Licence, OPL 245.
At the resumed sitting, prosecuting counsel, Johnson Ojogbane, told Justice J.T. Tsoho that "until now, we have not been able to secure attendance of most of the defendants because they are outside jurisdiction".  
Ojogbane had at the April 3, 2017 sitting requested Justice Tsoho to issue an arrest warrant for the defendants who were currently on the run, noting that the prosecution was having difficulties serving Adoke with the charges as "he is outside the jurisdiction of the court".
Justice Tsoho, however, declined, explaining that the court could only grant such a request, if such "a person has been arraigned before a court and is attempting to escape".
While seeking for an adjournment, Ojogbane stressed that, "The federal government is doing everything within its power to bring them back to Nigeria to face their trial".
He added that: "The EFCC wants to ensure a holistic approach to the case and we want to ensure that those who are charged are tried together; all we need is some time, if we are able to do this, then we'll continue, otherwise we take a major decision to see how we can proceed with those available for the trial ".
Their arraignment has now been fixed for October 26, 2017.