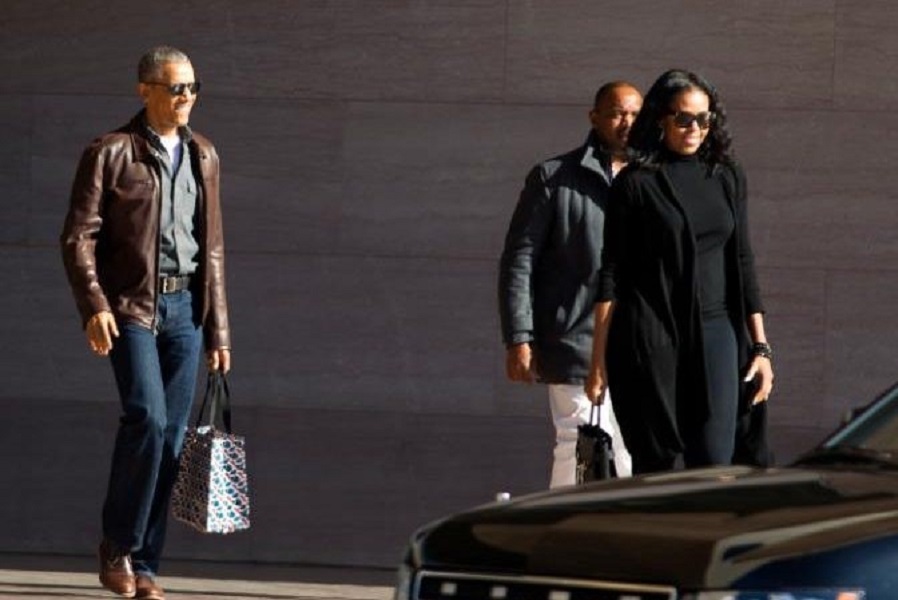 In the murky world of intelligence there are many shades of grey, but in this case the denial could hardly have been more emphatic. Barack Obama's former director of national intelligence was crystal clear that the FBI had never been given a secret court order to carry out electronic surveillance at Trump Tower in New York.
"Absolutely I can deny it," James Clapper said with a steady gaze, adding for good measure: "Something like this? Absolutely I would know."
The interviewer on NBC News spluttered, surprised that such a hugely serious allegation by the President of the United States had been so categorically shot down. Just to make sure, he asked again.
"No," the bespectacled Mr Clapper replied firmly. "There was no such wiretap activity mounted against the president, the president-elect at the time, as a candidate or against his campaign."
But Mr Trump ploughed on. On Sunday, he called on Congress to investigate whether Mr Obama had abused his powers by obtaining the alleged secret court order.
On top of that, he instructed his White House counsel, Donald F. McGahn, to vigorously pursue any information relating to secret court orders involving him and his campaign.
The alleged warrant with which Mr Trump appears to have become so preoccupied – according to one friend he has not been so 'p***** off in a long time' – was reportedly issued under the Foreign Intelligence Surveillance Act last October.
To obtain it, the FBI would have had to prove to the court that it had "probable cause" to investigate activities by "agents of a foreign power".
Mr Obama did not appear troubled as he visited the National Gallery in Washington DC with his wife Michelle on Sunday.
The investigation they were focused on at the time had been spurred by suspicious electronic "pings" bouncing between a computer server at Trump Tower and Alfa Bank, Russia's biggest commercial bank. The pings had been stumbled on last summer by experts in the cyber security industry, including one who went by the internet moniker "Tea Leaves".
He and others concluded that 87 per cent of communications the Trump server was involved in were with Alfa Bank.
The FBI did investigate but ultimately concluded there was an innocent explanation for the occurrence, such as spam or misdirected email repeatedly trying to reach its destination. According to the Trump Organisation, the server had not been in operation since 2010.
Despite the case being effectively closed, it reared its head again on Nov 7 when a report on the libertarian blog Heat Street, by the former British MP and anti-Trump campaigner Louise Mensch, revealed the FBI may have obtained a FISA order during their inquiries.
Mrs Mensch's report, based on information from counter-intelligence sources, also suggested the warrant covered any "US person" connected to the investigation, which potentially could include Mr Trump himself.
It created some ripples but no major headlines until last Thursday. That evening Mark Levin, a leading US radio talk show host with seven million listeners, cited Mrs Mensch's report as "Exhibit One" in an extensive attack on the Obama administration, which he accused of using "police state tactics".
Mr Levin is no ordinary talk show host. He was chief of staff to President Ronald Reagan's attorney general Ed Meese, and carried huge influence in the Republican primary elections last year.
An article based on his radio broadcast was then published by Breitbart News, which was reportedly being read by White House aides on Friday.
Early the next morning, at 6.26am, Mr Trump began lambasting Mr Obama on Twitter and accusing him of bugging. "Terrible! Just found out that Obama had my 'wires tapped' in Trump Tower just before the victory," Mr Trump began. "Nothing found. This is McCarthyism!"