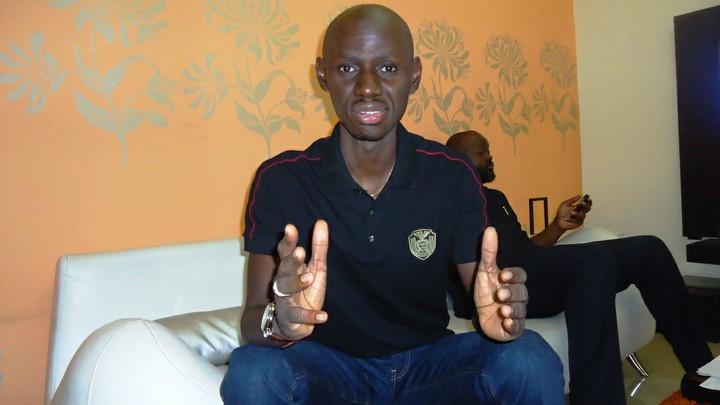 The All Progressives Congress has stated that the suspended Deputy National Publicity Secretary of the party, Comrade Timi Frank has expelled himself from the party by going to court.
The APC Deputy National Secretary, Hon. Oji Ngofa stated this on Wednesday while briefing journalists at the National Headquarters of the party in Abuja.
According to him, Article 13, Section 5 of the party's constitution states that any member that takes the party to court is automatically expelled.
Timi Frank took the National Leadership of APC to court to challenge his suspension by the South South Zonal Committee of the party.
He was suspended on the petition of making disparaging comments to the media about the party leadership and his refusal to appear before the Disciplinary Committee set up by the National Vice Chairman South South, Prince Hilliard Eta.
Ngofa, speaking on the Frank's suspension said, "The position of the National Working Committee of the party on the issue of Timi Frank, is that we have accepted the recommendations of the zonal committee that sat on it after reviewing the report they gave to us yesterday.
"Timi Frank did not appear at any of the sittings he has rather gone to court so the position is that we will not jeopardize the matter that is in court now as a law abiding political party; we will wait until the court decides. But technically by Article 13 (5) of our Constitution, he is no longer a member of the party until the court decides otherwise because it is stated clearly that the party will expel any member that takes the party to court.
"So, we have taken a decision to hold on with the report of the zonal committee and await the decision of the court. Meanwhile the party will have no dealings with him in line with Article 13:5of our Constitution".
Speaking on the powers of the Committee to suspend him, Ngofa said, "By our Constitution, the zonal committee has powers to look into such issues and take decisions. The NWC is just to take the decision to National Executive Committee, NEC for ratification.
"The powers to ratify is not with the NWC, it is with NEC we have acknowledged receipt of the court documents".
On whether the party had written Frank on his suspension, he said, "It is not in our position to write him. The zonal committee had done that and any attempt for us to do so now will be over reaching the court process. By virtue of the action he has taken (by going to court), he has expelled himself by virtue of Article 13(5) of our Constitution we will not take further action until we hear from the court".